A few years ago, Horizon Zero Dawn was released, a game that plunges us into an apocalyptic future where civilization has disappeared and where the wild life is now composed of robots. The game was a huge success with a sequel this year. But things might not stop there with an upcoming Horizon MMO project!
Horizon, a perfect universe for an MMO?
As we know, Sony is a reference in terms of single player games with great potential. We can mention God of War, which received a lot of flowers when its last opus was released a few days ago. But if Horizon is not at the level of this franchise, the game series is still starting to make a name for itself.
Besides, the idea of making a Horizon MMO is not so stupid if you look at it closely. Indeed, the universe created for the occasion is rich and above all there are a lot of holes to fill in the storyline. For example, we can imagine that the MMO transposes us to a time before Aloy's. We would then be presented with a world in transition.
A Horizon MMO can also take place in parallel with Aloy's adventures. One can imagine this in another part of the world that would not necessarily have experienced the apocalyptic events in the same way. In short, with such a lore, it is a gold mine. A rich lore, an audience that responds. All the lights seem to be on green for the adventure to continue.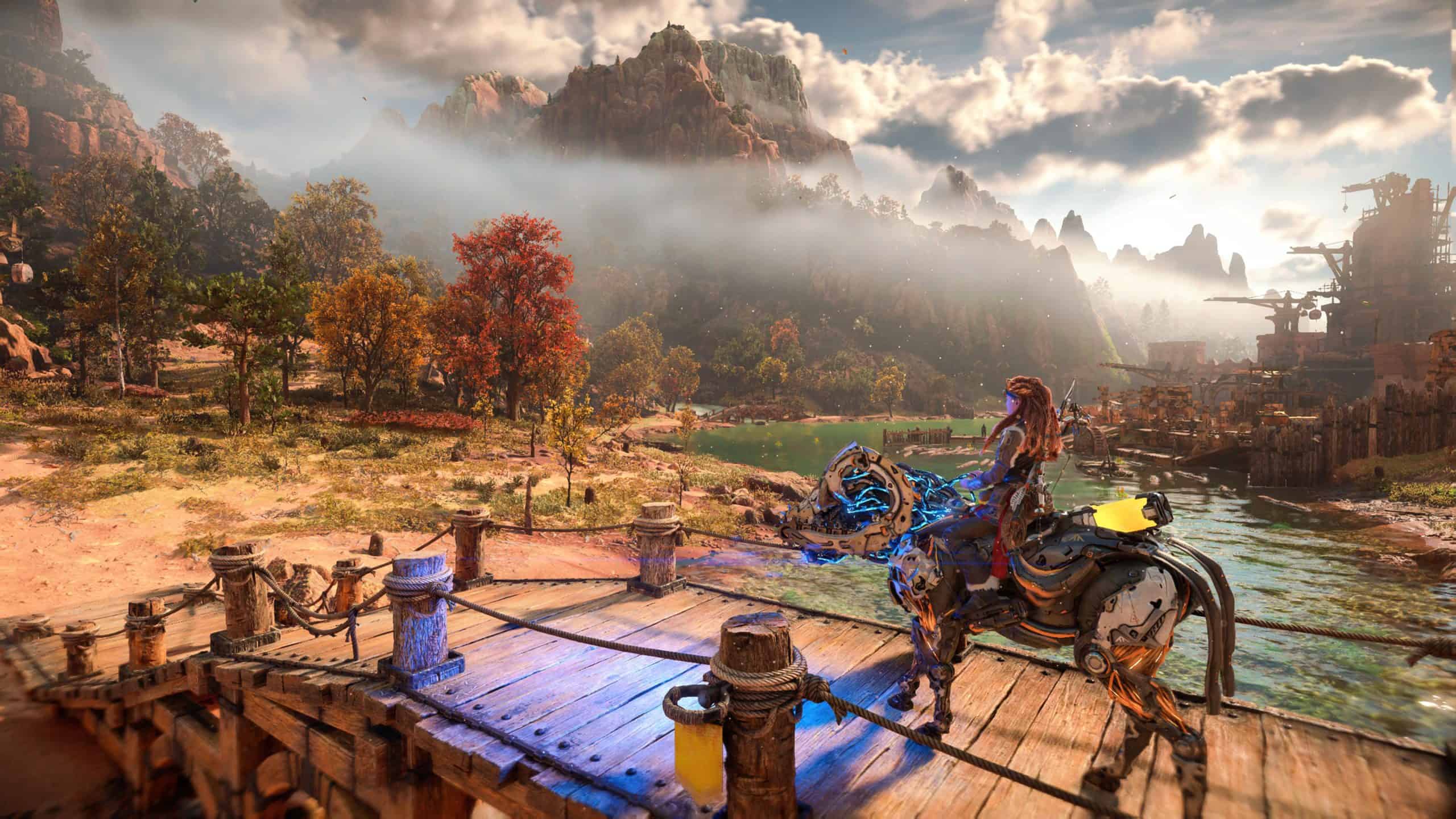 No official confirmation at this time
But where did this MMO Horizon rumor come from? Well, it comes from a job announcement from NCSoft. If you don't know this studio, it specializes in MMOs. He has released games like Guild Wars or Lineage in the past. Well, this studio is currently looking for people for a mysterious H project.
Well, according to the Korean website MTN, this project H would be the code name of this MMO Horizon! However, we must be careful on several points. The first one is that this game has not been officially announced by Sony or NCSoft yet. Moreover, the project would be in the pre-production phase.
If you follow video game news at all, you know that this does not necessarily mean that the game will be released. Indeed, a cancellation can happen quickly in this kind of case and this for a lot of reasons. From now on, we will have to be patient to know if this MMO Horizon will be released and when!