About ten years ago, we were in the middle of the VR headset wave. Indeed, the technology was beginning to develop and become more affordable for players. Since then, things had become a little more clamorous. But for some time now, the race to the top has been on again, especially with the announcement of a new helmet, the Bigscreen Beyond.
A Bigscreen that is anything but big
As we have just told you, for some time now, the forward march regarding virtual reality headsets has been going on again. In a previous article, we presented the future headset from Apple. A helmet that was presented to us as a big revolution compared to what is already done.
But recently, we had the right to a completely different revolution with the announcement of the Bigscreen Beyond. Indeed, this helmet has the particularity of being the most compact that currently exists on the market. In terms of size, we are literally on a sunglasses format. The same is true for the weight, which is minimal since the scale displays 127 grams!
Another important point is that this headset is designed for fairly personal use. Indeed, before purchasing, you scan your face and this data will be used to personalize your Bigscreen Beyond. Where we will gain in comfort, let us note all the same that it can become awkward if you intend to be several to be able to benefit from it!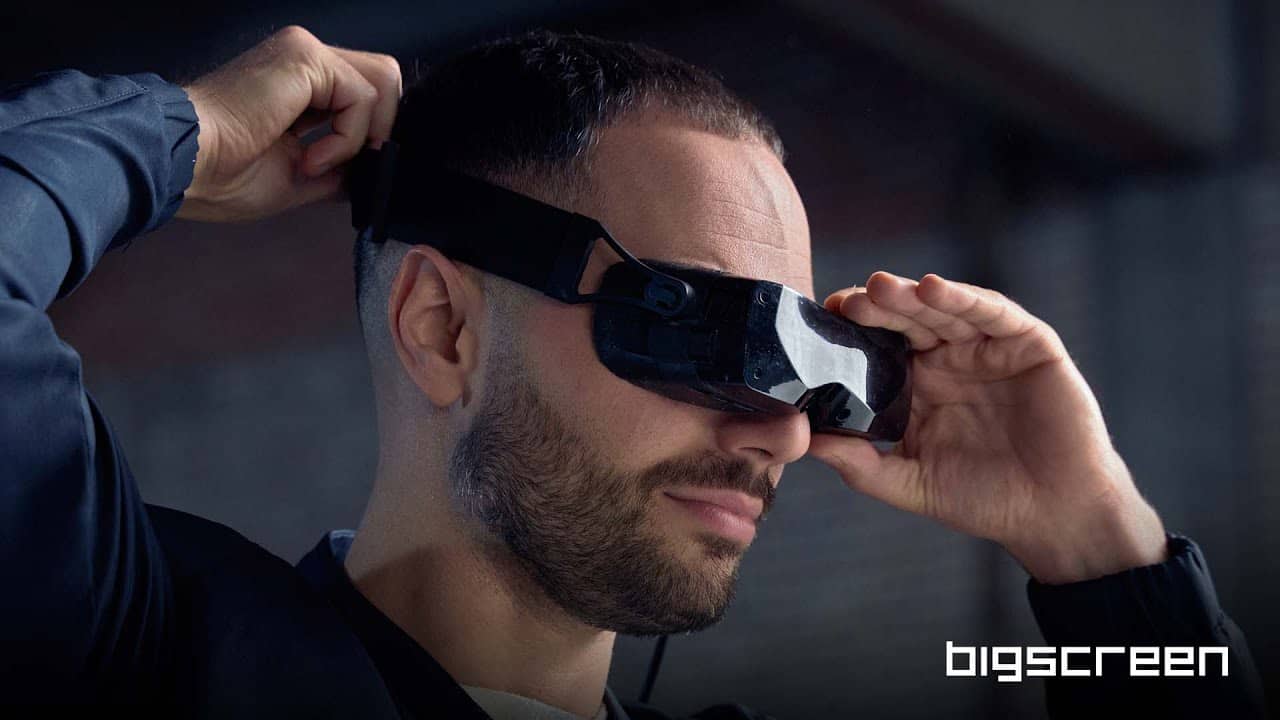 Great promises, but a high price for the Bigscreen Beyond
But then what to expect with this model of VR headset? Well, on paper, if the Bigscreen Beyond is very small, it has all the makings of a big one! Indeed, we are announced two micro-Oled screens with a 5K resolution, all with a tracking with six degrees of freedom. At this point, you're probably thinking that it's starting to get interesting. But wait until you see the price.
Because yes, if the combination of light weight and technical promises seems excellent, there is a hitch. This VR headset is extremely expensive since it will cost no less than 1369€. In addition, this version does not include headphones. For this, you will have to add 100€ extra! Moreover, other options are available and quickly increase the price. Anyway, if you are convinced by this Bigscreen Beyond, you should know that it will be available here in the third half of the year.