This is surely one of the most anticipated games of 2023. Indeed, many are eager to get their hands on Zelda Tears of the Kingdom. If you haven't been following the news of the franchise, this is the sequel to the much loved Breath of the Wild. So, inevitably, fans are on the lookout for the latest news. Among these, the potential presence of a multiplayer mode!
An image that sows doubt
The whole thing was started when a promotional image of the game was leaked. On this one, we see the box of Zelda Tears of the Kingdom and a detail immediately struck the Internet users. Indeed, on this box, we see in big and in red a brand new mention. This is the mention of Nintendo Online, which had never appeared before.
From then on, the rumor starts to grow rapidly. For many sites, the potential presence of an online mode is starting to be mentioned. But will this really be the case? Well, from the beginning this rumor seems strange as the license has only on very rare occasions tried something other than solo adventures.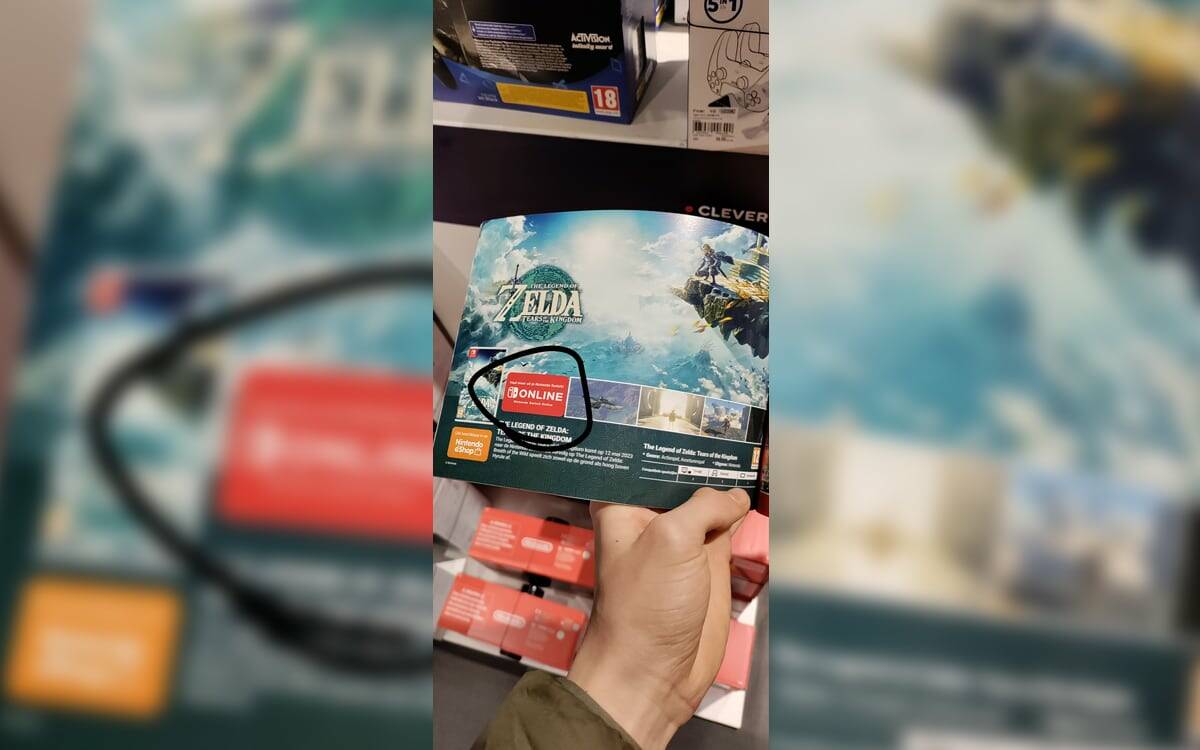 JVC's Tears of the Kingdom forum leads the investigation!
These doubts were quickly confirmed by the players. Indeed, on the Zelda Tears of the Kingdom forum of JVC, players have been looking at this image. They found that the text on the box is Dutch. Moreover, we can see a Fnac logo, which confirms that the leak is official and comes from a store of this brand in Belgium.
In addition, when they looked closer at the bottom right of the box, they noticed that it always mentions 1 player. From then on, the rumor that this Zelda Tears of the Kingdom would benefit from a multiplayer mode may not be true. So what does this Nintendo Online logo refer to?
Indeed, it is beautiful and present and given the origin of the image it looks official. Well, the forum has its little theory on the subject. Two hypotheses have even been put forward and they are complementary. The first is that this logo is there to confirm that the game could benefit from cloud storage. The second is that DLC for Zelda Tears of the Kingdom could be sold on the online store. It is therefore very unlikely to see a multiplayer mode!