Five days ago, we celebrated a very important date for World of Warcraft. Indeed, it was on November 23, 2004 that the MMO was released for the first time, which would completely change the game for this type of game. 18 years later, WoW is still going strong. A new World of Warcraft expansion Dragonflight is coming.
World of Warcraft Dragonflight, what time does it come out?
The release date of this World of Warcraft Dragonflight, we can say that it is known for a while now. Indeed, the date of November 29 is checked off on many players' calendars. But each time a question arises. We want to know the exact time to get to the game. Well, that depends on where you are in the world.
For us, as well as all the countries in the Paris time zone, we will have access to this new extension tonight! To be precise, it's at midnight sharp. You should then receive a quest asking you to go to Dragon Island. Then you just have to go there and it will start the series of main quests.
To get there, the method is slightly different whether you are on the Horde or the Alliance side. Indeed, on the side of the Horde, you will have to take a Zeppelin, while for the Alliance, it is a boat. Now it's your turn to discover World of Warcraft Dragonflight, its new zone, its new mechanics and especially its new secrets!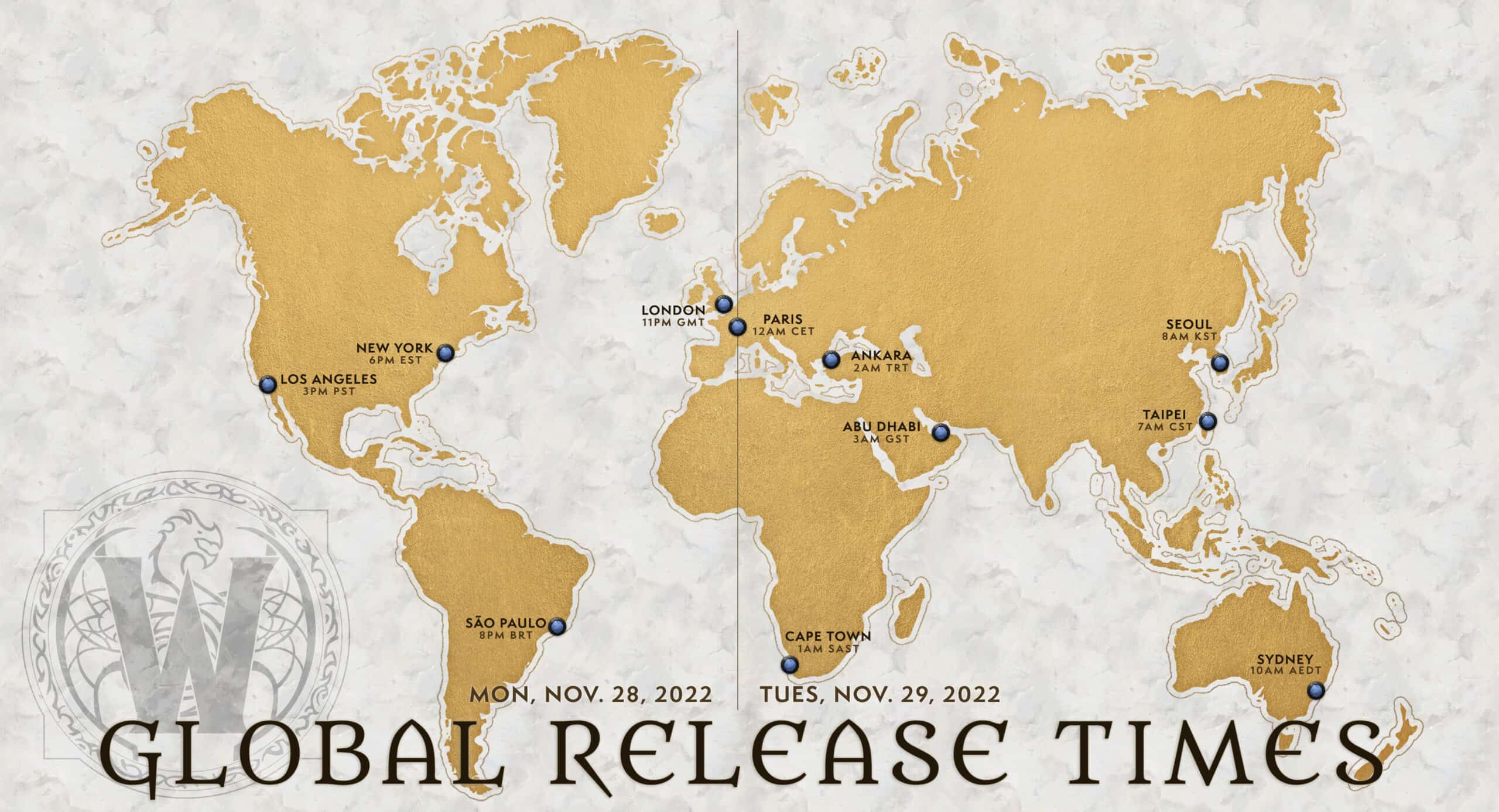 Beware the launch could be complicated!
Now we know the exact release date and time of World of Warcraft Dragonflight for our time zone! However, it is important to note that this is still a theoretical time. Indeed, you might find yourself unable to access the game or the new area until late at night or even tomorrow.
As we know, expansion launches on WoW are sometimes very complicated. Many more players than usual are trying to connect at the same time. The servers are struggling to keep up. A recent example of this was Overwatch 2, another Blizzard game. Server problems undermined the first hours.
So to guarantee that it will be the same on World of Warcraft is a big step that we won't take. However, what is certain is that you should not go to the game at midnight hoping to spend the night safely. But then again, isn't that also part of the charm of expansion launches in the game? We let you judge.