A few weeks ago, we told you that for the end of the year, PlayStation sales were taking place. These sales are still going on if you want to take advantage of them. However, to celebrate the passage to the new year, Sony has decided to move up a gear. Indeed, a new salvo has just arrived!
A new round of PlayStation sales
This new salvo of games, it is not ridiculous at all. Indeed, if for the first one there was a total of more than 3,000 games in promotions, we are here on something similar. This time, 2,000 more games will be available at a reduced price! So you have no excuse to find the right game for you.
Be careful though, as you can imagine, this is a limited time offer. In fact, the first wave of PlayStation sales is coming to an end soon. You only have until January 7th at 3am to take advantage of it. Of course, the second wave of promotions has an extension compared to the first. Indeed, this one will last until next January 17th, always at 3 am.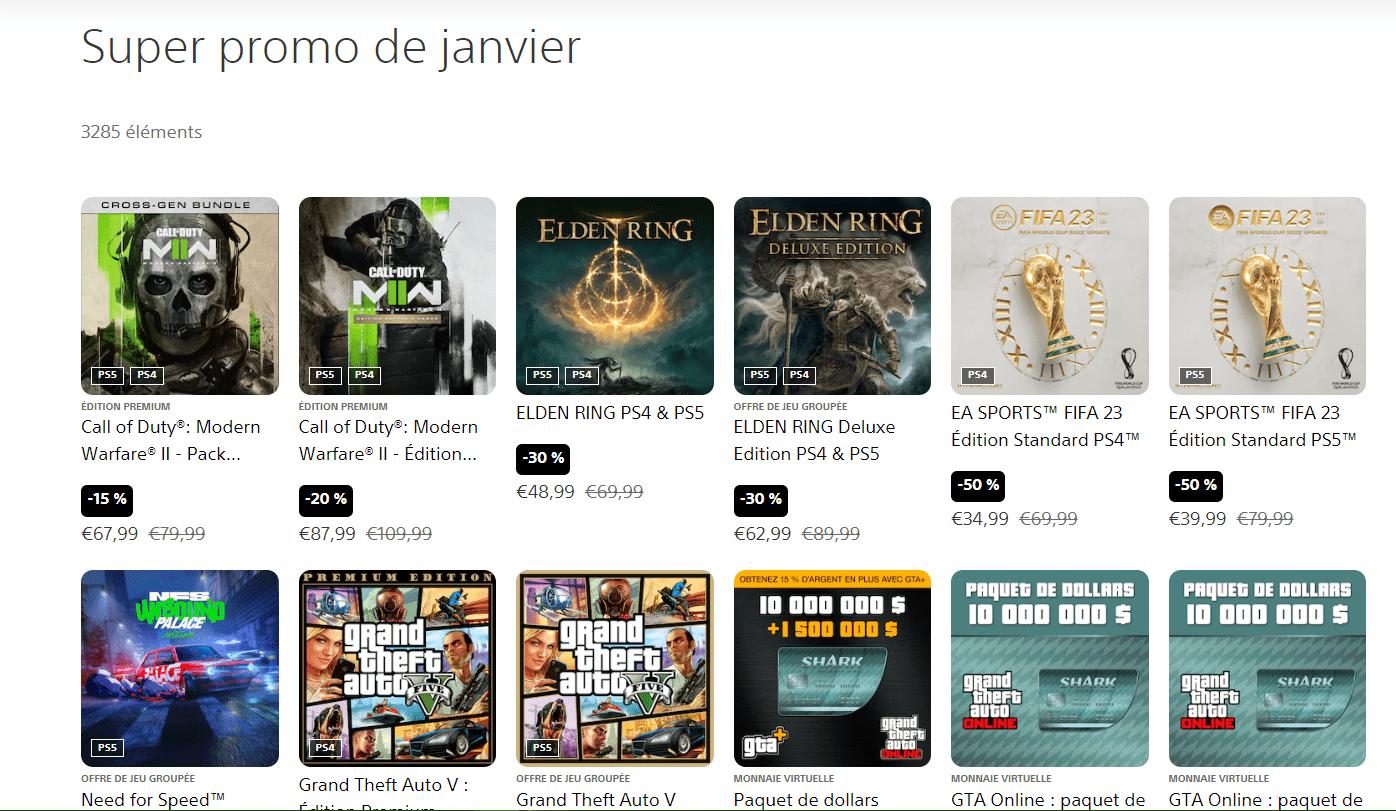 The games not to be missed!
But then, what are the best deals in this PlayStation sale? Well, one of them is clearly Need For Speed Unbound, the latest game of the license. Released only a few weeks ago, the game is already enjoying a great promotion. Indeed, you can find it with a 40% discount!
Another recent game that has a similar discount during this PlayStation sale is Marvel Midnight Suns. It's a Marvel tactical game that has been very well received by the press, but also by the players. Well, it also sees its price reduced by 33% and the specificity is that it affects all versions. With this discount, you can buy the version with the Season Pass. This will allow you to enjoy future DLC for the game.
Finally, if we had to advise you a third game in promotion at the moment via the PlayStation sales, it would be Final Fantasy 7 Intergrade. With the recent release of Crisis Core Final Fantasy 7, you can continue to immerse yourself in this seventh episode of the license. As for the promotion, count 33% off on the Deluxe Edition and 43% off on the Standard Edition! It is important to specify that this version of the game is the one with Yuffie's DLC.