Konami has unveiled new information regarding the expected resolution and frame rates of the three games in its forthcoming Metal Gear Solid: Master Collection Vol. 1. However, fans aren't satisfied with what they see, especially when it comes to Metal Gear Solid, which will be limited to 30fps on all consoles.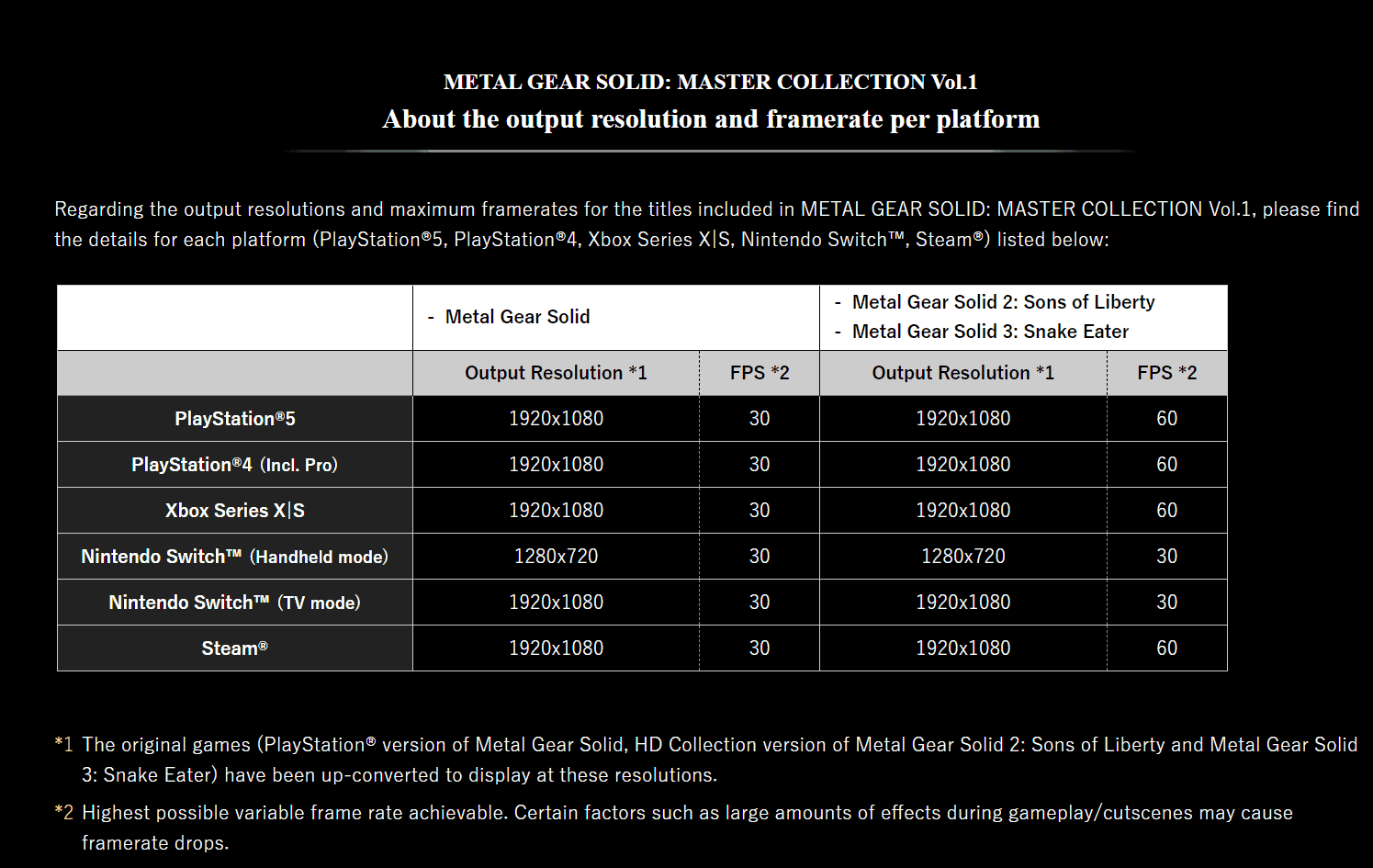 The picture above was shared on Konami's official website for the collection earlier today. In particular, it shows that Metal Gear Solid is limited to 30fps on all platforms. Metal Gear Solid 2 and 3, on the other hand, both run at 60fps on everything but the Nintendo Switch. What's more, all games are stuck at 1080p resolution on everything (except the Switch's portable mode, which doesn't support it) and never reach 4K.
Fans point out that these limitations are incredibly frustrating given the age of the games, as well as the fact that HD versions of MGS2 and MGS3 were released years ago for PS3 and Xbox 360 and ran at 60fps without issue. What's more, Konami had previously informed several media outlets (including us) that « the collection » would be aiming for 60fps on everything but the Switch, which seems misleading given the chart now released.
We'll have to see what it all looks like when the collection is launched on October 24, 2023.