The games of the GTA license are always highly anticipated. In a few hours now, the Los Santos Drug War DLC will land on GTA Online. It will bring a lot of novelties. Some will be immediate, but others are coming in the next few weeks. So, in this article, we propose you to review what we already know about it. Let's find out together what the future of GTA 5 will be made of!
When will the Los Santos Drug War DLC be available?
The first good news is that if you haven't been following the news of this Los Santos Drug War DLC of GTA 5 too much, you're in for some good news! Indeed, this one is available from today. The other good news is that unlike some games, there is no delay between the PC and console versions of GTA Online. So everyone can enjoy it at the same time.
But in addition to knowing what day this DLC is coming out, you may also be wondering about the time? Well, here again, Rockstar decided to standardize the whole thing. They opted for a worldwide release at the same time. we could have expected this to happen in the morning in the USA. This would have made for a late afternoon at home. But finally it is not the case and at 11 am the update will start .
So don't expect to be able to discover the Los Santos Drug War DLC right away! Indeed, it will take some time for the update to be installed on the servers. Also, there might be a bit of a wait at launch. So count on the beginning/middle of the afternoon to be able to enjoy it fully.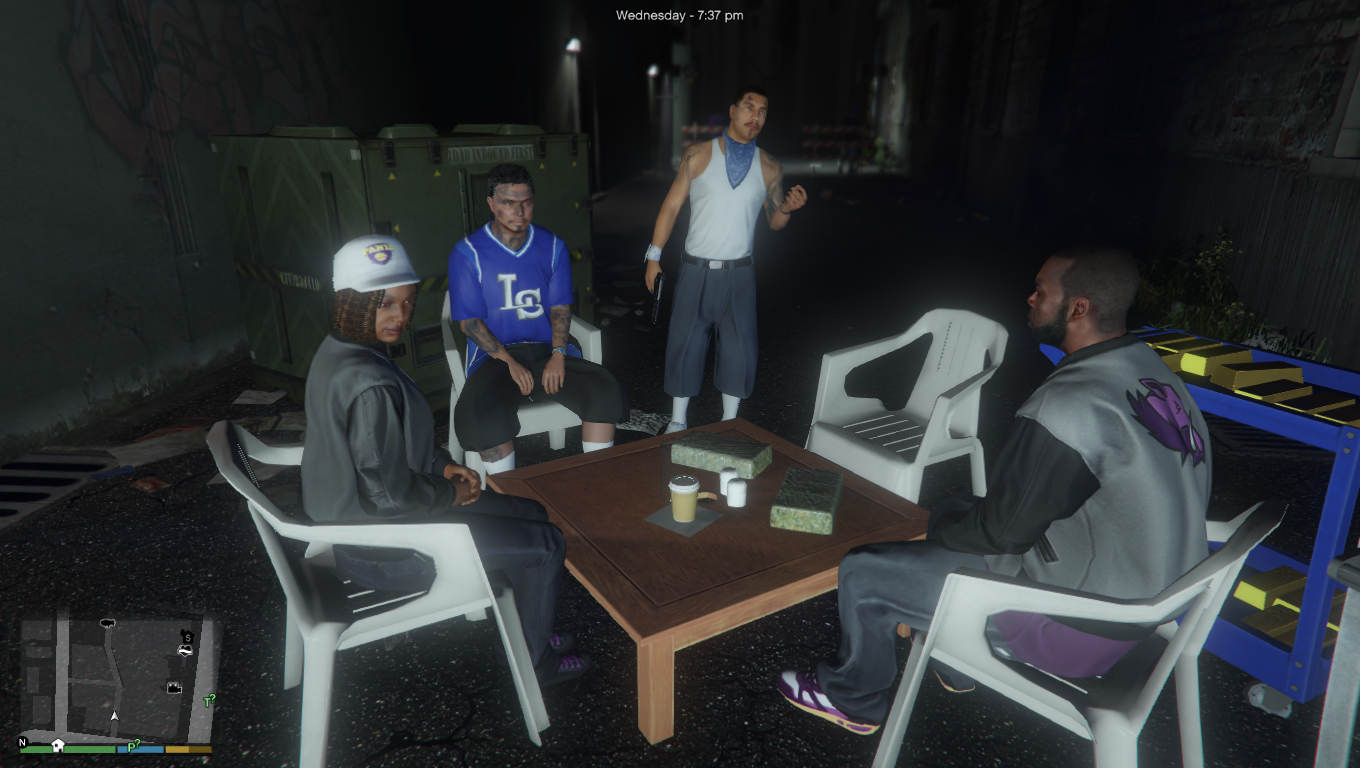 What to expect?
Well, now that we know more about the release of this DLC Los Santos Drug War, let's focus on the content. This one will of course be distilled as the weeks go by. However, we already have the first elements. We will have for example the right to new missions. They will involve Ron and Dax and will take place in the drug scene.
In fact, the beginning of this mission should be available at the launch of this DLC, which is great news. A second part is planned. But for the moment no date has been set. With this mission, you quickly understand that drugs will be at the heart of these new adventures. These will include a lot of new features such as vehicles, business and missions .
Finally, it is after the launch of this DLC Los Santos Drug War that we will be entitled to the Christmas event of GTA Online. The date of the latter has not yet been communicated. But Christmas is less than two weeks away now. So we can say that if it is not available at launch, it will surely be available in the next update of the week!