At the moment, a lot of games are preparing their Christmas update. At this time of the year, we usually get a lot of stuff from the developers and this is the case with Gran Turismo 7! Via a free update that took place this morning, we were entitled to new cars, but also new circuits!
An exclusive Ferrari is coming to Gran Turismo 7
This update of Gran Turismo 7 was announced a few days ago and it is now online. Indeed, it took place this morning at 7am. If you don't have it yet, make sure it's not waiting to be installed. Then do it because you would be wrong to miss what this one adds for free!
The main new feature is the Ferrari Vision Gran Turismo. You don't remember this model? It is quite normal, it has never been commercialized! Indeed, this is a model designed exclusively for Gran Turismo 7. This concept car was imagined by Ferrari in partnership with Polyphony and the result is magnificent.
As for what's under the hood, we'll be treated to some heavy stuff. There is a 1,030 HP (1,015.8 BHP) engine at 9,000 rpm, including three electric motors. Think of this car as a hormonally boosted version of the Ferrari 499P that serves as its base. A car to test urgently on Gran Turismo 7!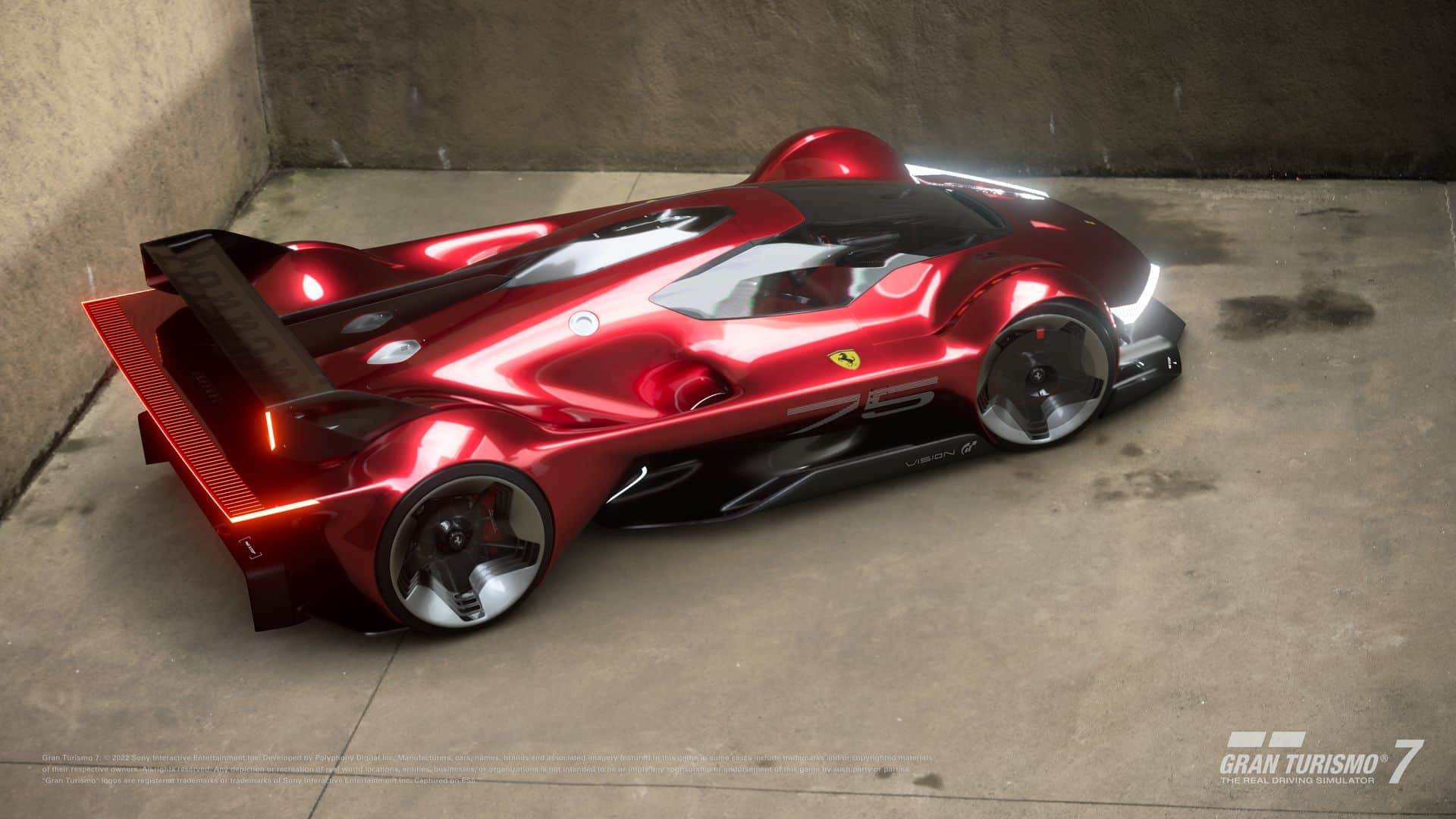 Discover the other cars
If this Ferrari is undoubtedly the star of this latest update, it is not the only addition. Indeed, 4 other cars joined the game at the same time. One example is the Alfa Romeo Giulia GTAm '20 which is a special version of Giulietta that was built to celebrate the 110th anniversary of the Italian brand.
In addition to the Ferrari, we will also be treated to another exceptional car with the Bugatti Chiron '16 joining Gran Turismo 7. Do you prefer American cars to European cars? Don't worry, you'll find what you're looking for with the '20 Chevrolet Corvette C8 Stingray.
Finally, rally lovers will not be left out. Indeed, you will be able to find on the occasion of this update of Gran Turismo 7, the Toyota Celica GT-FOUR Rally Car (ST205) '95. It is a mythical car which made the great hours of the rally in the late 1990s . Moreover, its design leaves no one unmoved.