A week and a half ago, Call of Duty Modern Warfare 2 was officially released on consoles and PC. Since then, players have been able to start getting their hands on and enjoying the content already available. But this content will soon take on a new dimension. Soon, three world soccer stars will arrive as skins, Messi, Neymar and Pogba!
Neymar, Messi and Pogba are coming to Modern Warfare 2!
If you have been following the leaks for Modern Warfare 2 for a while, you knew that traces of files with the names of soccer players were found in the game's folders. However, you also know that this does not necessarily mean an exit. Indeed, publishers cancel some partnerships before their release.
From then on, there was only one thing to wait for, and that was for Activision to officially announce that the players would be coming to Call of Duty Modern Warfare 2. This is exactly what happened recently! Indeed, via an image posted on social networks, their presence has been made official. In this picture, we see what looks like a locker room.
Except that instead of finding soccer shirts, we find bulletproof vests. But each of these bulletproof vests has a name and a number. You will quickly guess that these names are Neymar, Messi and Paul Pogba. However, no visual of the skins themselves has been shared. Fortunately, still thanks to leakers, we could have a first glimpse. Unfortunately Messi's is not yet available.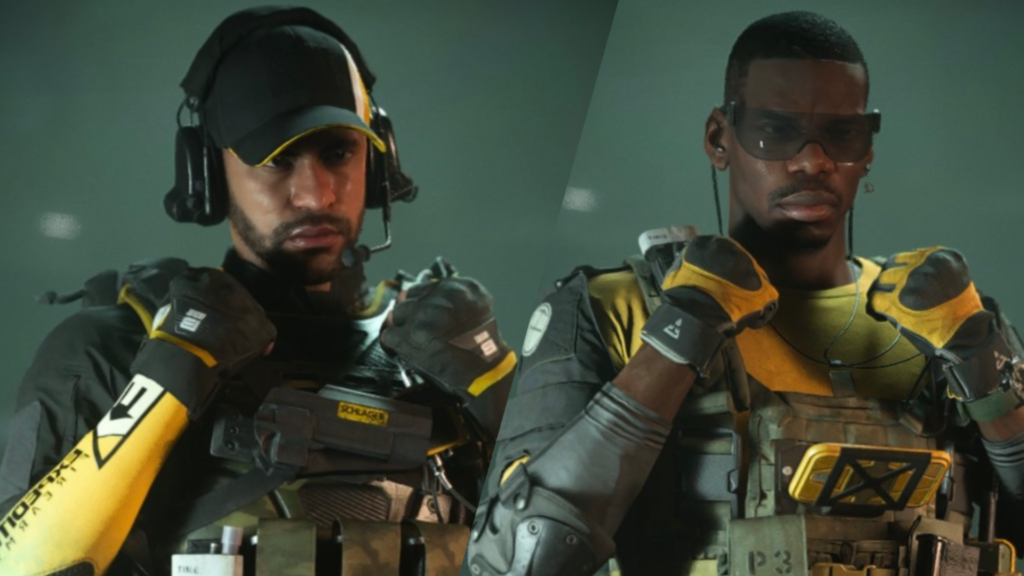 When will they be available?
Be careful though, the skins we just showed you may not be final versions. So the ones coming out on Modern Warfare 2 might be slightly different. However, it does help you get a first look. So you can make a first opinion about these skins, whose price is not known yet.
Another thing we don't know is the release date of these three skins on Call of Duty Modern Warfare 2. However, we can say that if they have been announced, there is a good chance that their release is close. It just so happens that the first big update of the game, including Warzone 2, is coming on November 16th. At least, that's what they announced a few weeks ago on Twitter! We can then say that this seems to be a good opportunity to release these skins of Messi, Pogba and Neymar. So the wait will probably not be that long!
Launch is just the beginning…

📈 Oct 28 – Nov 15 | Level up during the #MWII Pre-Season

💥 Nov 16 | Season 01 drops including #Warzone2 with DMZ and BR modes + a returning #MWII fan-favorite map and Spec Ops updates

🧩 Dec 14 | All-new mode 'Raids' launches pic.twitter.com/qtyARFkVsz

— Call of Duty (@CallofDuty) October 18, 2022