Was Santa generous or did you decide to give yourself a nice gift? Anyway, an Xbox just landed in your house. So you're wondering what the best Xbox accessories are, and that's normal. In this article, we have made a selection for you. We explain why we think they are indispensable.
1. The Xbox Serie X controller
The controller is inevitably one of the best Xbox accessories. Without it, it's simple, you won't be able to play. So it's best to have one on hand. For this, you have different choices available to you. You can opt for an Xbox One controller or an Xbox X-Series controller. Well, we encourage you to go for the second model.
So if you have a One controller, that's okay, you still have one of the best Xbox accessories. Indeed, if Microsoft is known for one thing, it is the quality of its controllers. In general, gamers prefer them to the PlayStation ones which are much thinner in the hand. Although with the PS5 controller, it's not as obvious.
The Xbox Serie X controller has not undergone major changes compared to the One. However, two things can be noted. The first is the anti-slip coating which is nice. The second point is a directional cross that is more accurate, especially on diagonals. That's why this controller is one of the best Xbox accessories.
Get an Xbox Serie X controller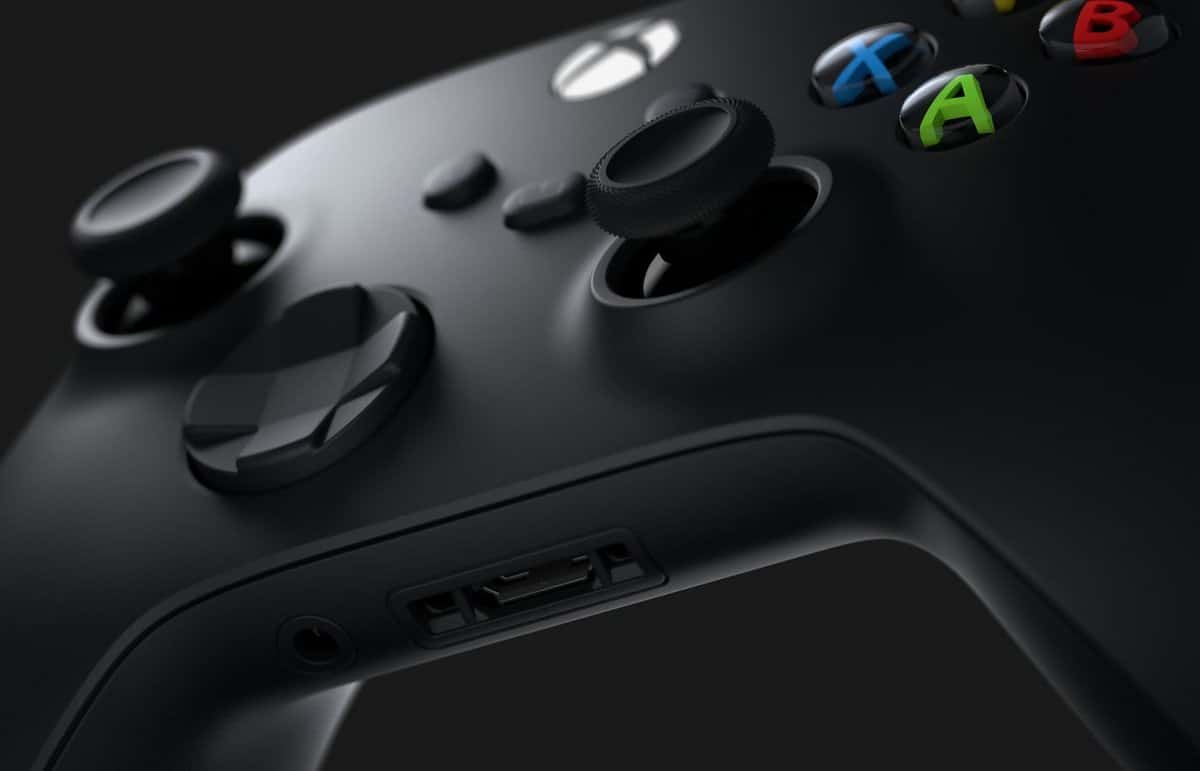 2. The racing wheel, one of the best Xbox accessories
Some time ago, we told you about Gran Turismo which had just added new vehicles. The license is currently celebrating its 25th anniversary and is fighting a fierce war with another Xbox exclusive, Forza Motorsport. So, if you have a Microsoft console, you might want to dive into these games.
Well, one of the best Xbox accessories for us will be the racing wheel. Indeed, it replaces the controller in this kind of game and promises you an experience as close to reality as possible. For this, you can count on a steering wheel, but also a gearbox. Some even go so far as to recreate a small cockpit from which to play.
3. An external hard drive
This is one of the best Xbox accessories from a practical point of view! Indeed, we won't tell you that games have become bigger and bigger. With ever more advanced textures and content that is now huge, these games take up quite a bit of space quickly on your Xbox One or Serie game console.
But when you buy a console, you have several options. Except that the more storage it has, the more expensive the bill will be! So many players take the default option. Fortunately for you there is a way to increase the storage capacity of the console quite easily by using an external hard drive.
Indeed, these hard disks will allow you to greatly increase the storage capacity. There is talk of doubling it, or even tripling it for the biggest. In terms of price, it will depend on several factors such as the capacity or the fact that it is an SSD or not. But it is without a doubt one of the best Xbox accessories.
4. The adaptive controller, one of the best Xbox accessories
The next one of these Xbox accessories that we are going to present you is a little bit particular. Indeed, it is intended for people with disabilities. For years these people could have problems playing. At issue are controllers that are not adapted to their problems. But in recent times, things have changed.
At Microsoft, we have looked into this problem and created the adaptive controller. If you are familiar with fighting games, this looks a bit like an arcade stick in general. Except that this adaptive controller, you will then be able to customize it according to the needs of the person who will use it.
In France, Handigamer offers this service based on adaptive controller. Therefore, even people with disabilities can enjoy their console. That's why we think it's one of the best Xbox accessories on the market right now!
5. The charging station for controllers
Finally, how can we finish our article on the best Xbox accessories without mentioning the charging station. Indeed, today, wireless controllers have become the norm. However, in order to make the most of it, having a charging station has become more than just a luxury. Moreover, the technology has now evolved in this field.
The best thing is to have two controllers. Then buy a dual charging station. That way, when one controller runs out of power, grab the second. By the time the latter is back in business, the former will have fully recharged its batteries. It's a must have Xbox accessory.
Get the controller charging station