Since its release, the Nintendo Switch has revolutionized the way we play games. Indeed, before Nintendo was a bit divided between its portable and fixed consoles. With their new console, the problem is solved and she can now do both! Obviously, many people adhere to this concept. But these people, they are also looking for the best Switch accessory. So, in this article, we're going to introduce you to some of them that we think are indispensable!
1. The carrying case, the best accessory to carry your Switch around
As we just said, one of the Switch's big strengths is that you can take it everywhere. However, if it can be done, it does not mean that it should be done anyhow! Indeed, if you want to take care of your console, you'll have to invest a little bit to be able to protect it effectively from the blows it could receive.
Too often, we see the console hanging out in the gift of a bag. This is the best way to damage it. That's why we're going to recommend what we consider to be one of the best Switch accessories, if not the best, the carrying case. Indeed, thanks to it, you can be sure that your console will travel without any problem during your adventures. Better yet, you'll find plenty of room for your games and cables in this case!
2. The screen protector to avoid scratches
The next Switch accessory we are going to present to you, is in fact complementary to the first one! Indeed, when you carry a console around, there is a major risk of seeing your screen get scratched or broken. This is a situation that we are familiar with with our cell phones for example and that we have learned to manage.
So why not do the same with our Switch? Well, there's no reason for it and we seriously invite you to look into glass protective screens. Just like the ones for cell phones, they are easy to put down and can save you a lot of mishaps over the months and during transportation!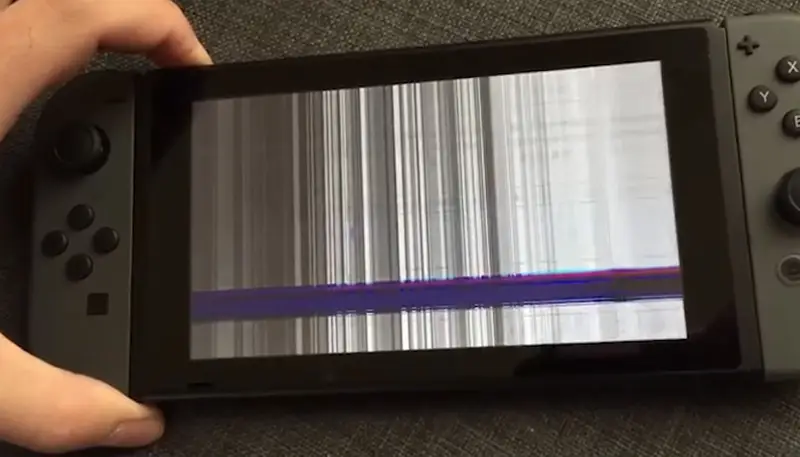 3. The microSD card, the best accessory to increase the memory of your Switch
As is often the case with modern consoles, storage is the key to success. So it's no surprise to learn that microSD cards are among the best accessories for the Switch. We highly recommend getting one. It's not that expensive and it will save you from having to uninstall games all the time.
Getting a microSD card for the Switch
4. Let the Pro Controller convince you
Are you a big Nintendo Switch gamer? Then you must have noticed a problem. Indeed, Joy Con are not necessarily adapted to all games. If you want to play Super Smash Bros for example (which is one of the best games on the console), it is not practical. So one of the best Switch accessories we can recommend is the Pro Controller. Indeed, the latter is very close to the classic controllers that can be found on consoles.
5. An external battery, the best Switch accessory for travelers
Since the beginning of this article, we've been talking about the Switch, especially when you go for a ride. This is where you might be missing a Switch accessory or two! Well, let's continue in this vein by introducing you this time to an external battery. But why this purchase you may ask?
Well, imagine you are in transportation for a while like the train or plane. You may not have access to a power outlet. Therefore, this external battery will be very useful. It will indeed allow you to continue playing, while recharging your console. Better than that, she can recharge it several times before it runs out!
Get an external battery for the Switch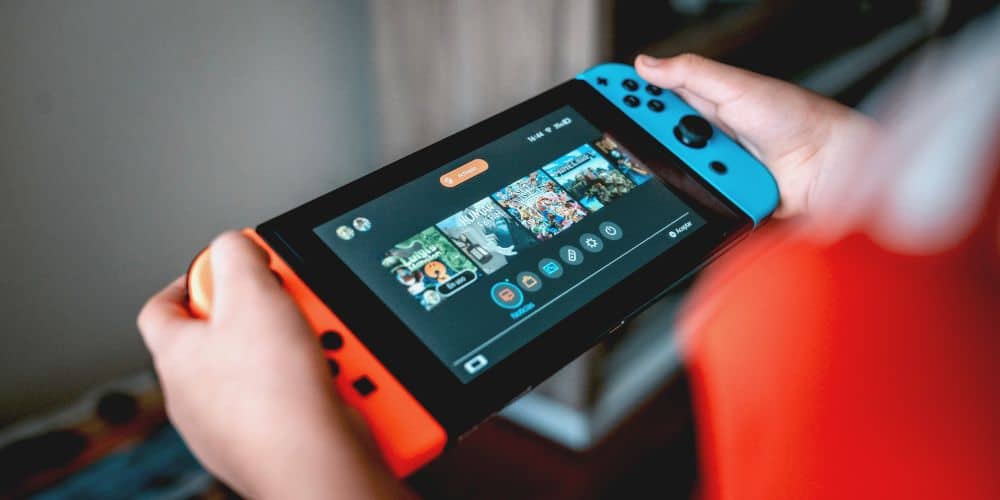 6. A charging station for your Joy Con
We told you before, the Joy Con is probably not one of the best accessories for the Switch. However, these are decent controllers, but with a problem. The problem is that you can't recharge them other than on the console. This is not practical when you have several pairs. In this case, we recommend that you buy a charging station. So your Joy Con will always be charged to play with your friends!
Get a charging station for Joy Con
7. A storage case for your cartridges, one of the best accessories for the Switch
Finally, the last Switch accessory we will mention in this article is a storage accessory. Indeed, the game boxes take up space and the cartridges are easily lost. So, to solve both of these problems in one fell swoop, why not go for a storage case for your Switch games? That's what we recommend.
Get a Switch game storage case