The Game Boy Advance or GBA is one of the most popular portable video game consoles of all time.
Followed by its predecessor Game Boy Color, the GBA had a better material and better color quality. It was one of Nintendo's most popular handheld systems, which users could take anywhere to play their favorite Game Boy games.
If you want to play GBA games on your Windows PC or Android smartphone, you can use a GBA emulator.
In this article, we have selected for you the best Game Boy Advance emulators that can be used to play all popular Nintendo GBA games on PC or Android.
Best GBA Emulators for PC
1. Visual Boy Advance (VBA-M)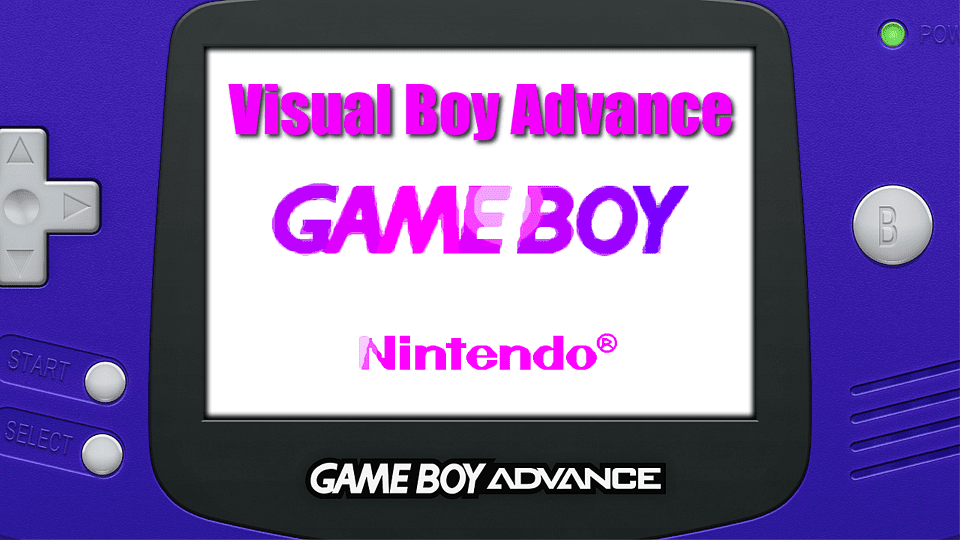 The first and one of the most stable GBA emulators for Windows on the list is Visual Boy Advance. It is one of the oldest emulators that has been around for over a decade now.
Visual Boy Advance is completely free and supports all GB (GameBoy), GBC (GameBoy Color) and GBA (GameBoy Advance) ROMs.
The progress of the game can be easily saved in VBA. In addition, this data can be exported to other emulators. Joystick support on VBA further improves gameplay.
Overall, VBA is a simple and easy to use emulator and all its clever features make it the best Gameboy advance emulator for PC.
The best features of Visual Boy Advance:
Supports all Gameboy Advance ROMs

Joystick support

Possibility to save the game according to the user's preferences.
2. No$GBA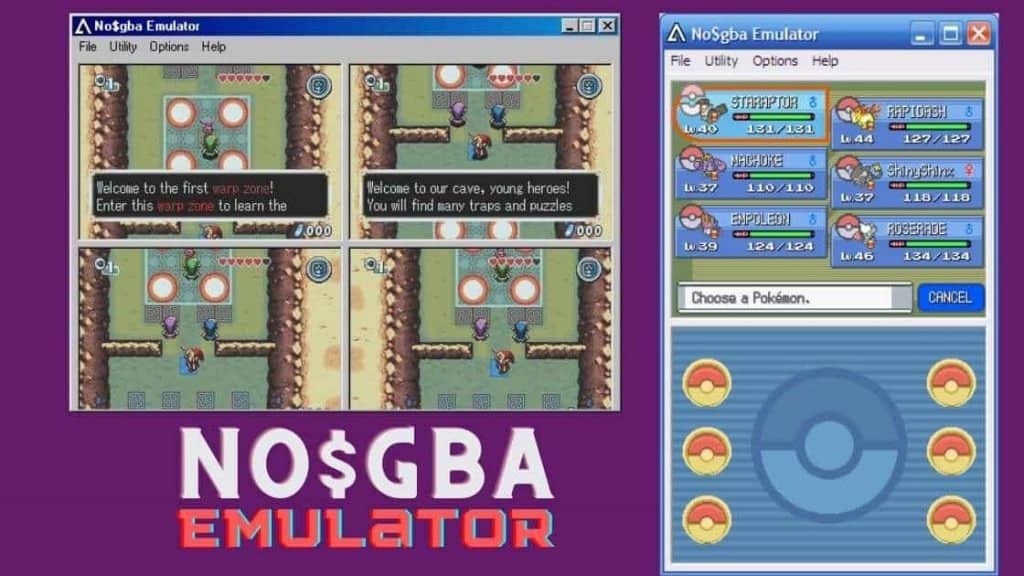 No$GBA or No Cash GBA is a reliable and feature rich Nintendo DS/DS Lite and GameBoy Advance emulator.
If you want to play multiplayer GBA games, No$GBA will certainly impress you. Load the ROM and you can play games immediately.
No$GBA can run almost all existing Nintendo DS and GBA ROMs. As with Visual Boy Advance, you can also use a controller with No$GBA.
This powerful emulator allows users to remap the keyboard keys according to their preferences. Overall, No$GBA is one of the best GBA emulators for PC that can be used to play Nintendo DS and GBA games.
Features of No$GBA:
Works with Nintendo DS and GBA games

Good stability and optimization

Possibility to play multiplayer GBA games.
3. BatGBA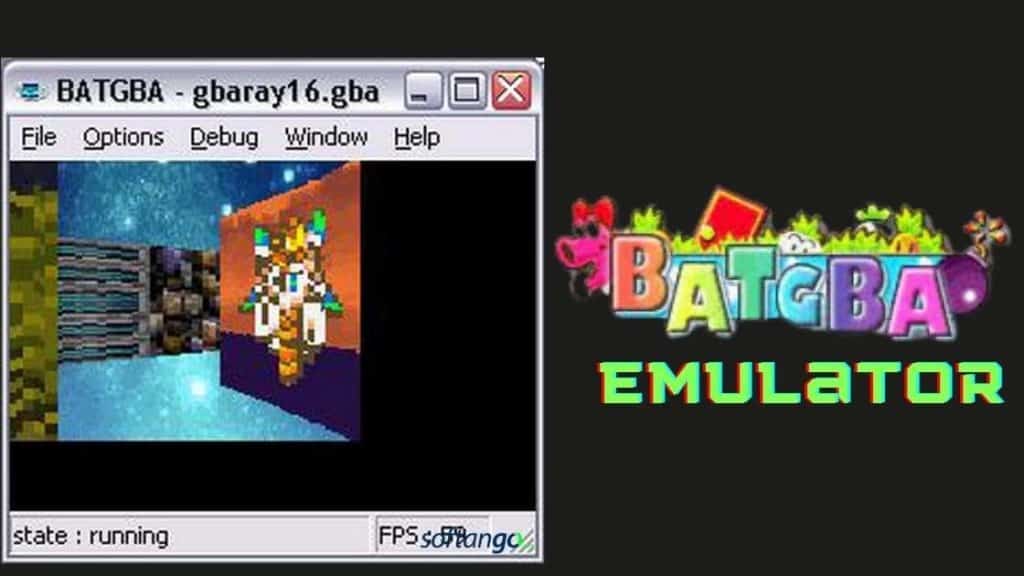 The next GBA emulator on the list is BatGBA. This lightweight GBA emulator with limited functionality allows users to play the GBA without any problems. The BatGBA user interface may seem a bit outdated as it was updated on July 11, 2002.
Using BatGBA, you can play the GB (GameBoy), GBC (GameBoy Color) and GBA (GameBoy Advance) roms.
To fully enjoy the games on BatGBA, you will need an original BIOS file. Finally, BatGBA also displays the fps during the games. Overall, BatGBA is the simplest GBA emulator available.
Best features of BatGBA:
Simple and easy to use GBA emulator.

Reliable performance.
4. mGBA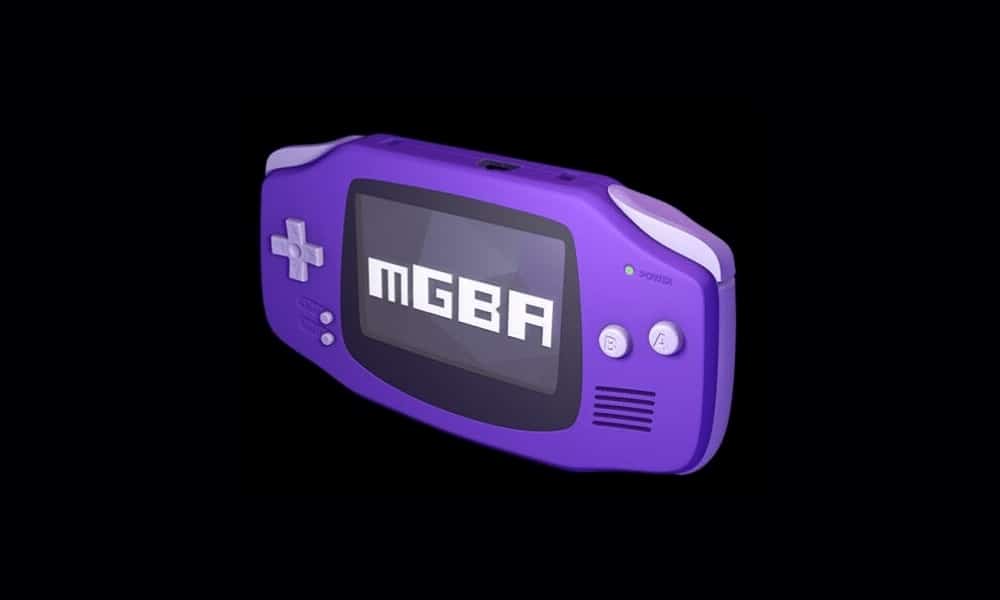 This is mGBA, an emulator that sets a benchmark in Game Boy emulations for other emulators.
Offering the widest compatibility of games compared to others, there are very few games that will not run on this GBA emulator.
Besides ROMs, mGBA supports Game Paks, which are similar to cartridge images. To run Game Paks, you will need a solar collector emulator or a physical emulator capable of charging Paks.
As far as features are concerned, there is the image limiter, which comes in handy when you don't want to overload your system.
It also helps to limit the fluctuations in frame rate that can affect the gaming experience in demanding games. This function is very useful when the computer does not have the best possible configuration.
mGBA is also available in portable form. Even when you launch the normal version, it can be converted to a portable version.
A few months ago, the Dolphin emulator (for GameCube games) added mGBA integration. This allows users of both emulators to play together in multiplayer mode.
Saving the best for last, in addition to recording gameplay, you can capture gameplay moments in GIF form. They are small in size and therefore easy to share on different platforms. Upload them anywhere, and you may go viral.
The best features of mGBA:
Convert the emulator to a portable form.

Full support for solar collectors and their emulation.

Play multiplayer games with other Dolphin users.
5. Boycott Advance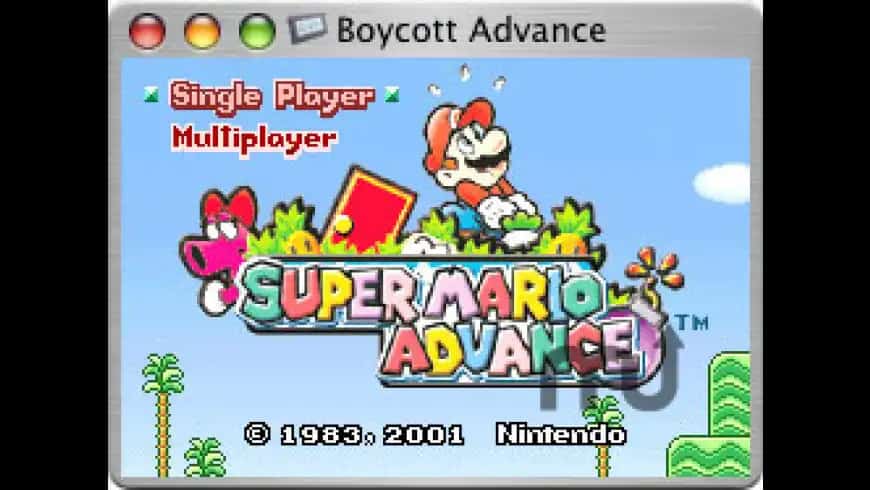 Boycott Advance impressed us with its neat user interface and efficiency. This reliable emulator is one of the best options for macOS users. Boycott Advance has a simple and easy to navigate user interface.
It should be noted that Boycott Advance cannot emulate the classic Gameboy. Boycott Advance supports external USB joysticks and gamepads.
Boycott Advance emulator is highly optimized and supports GBA video features like scaling and rotation. Overall, it's an impressive GBA emulator that does its job.
The best features of Boycott Advance:
Supports all MacOS computers.

Supports USB joysticks and gamepads.

Reliable performance.
6. BizHawk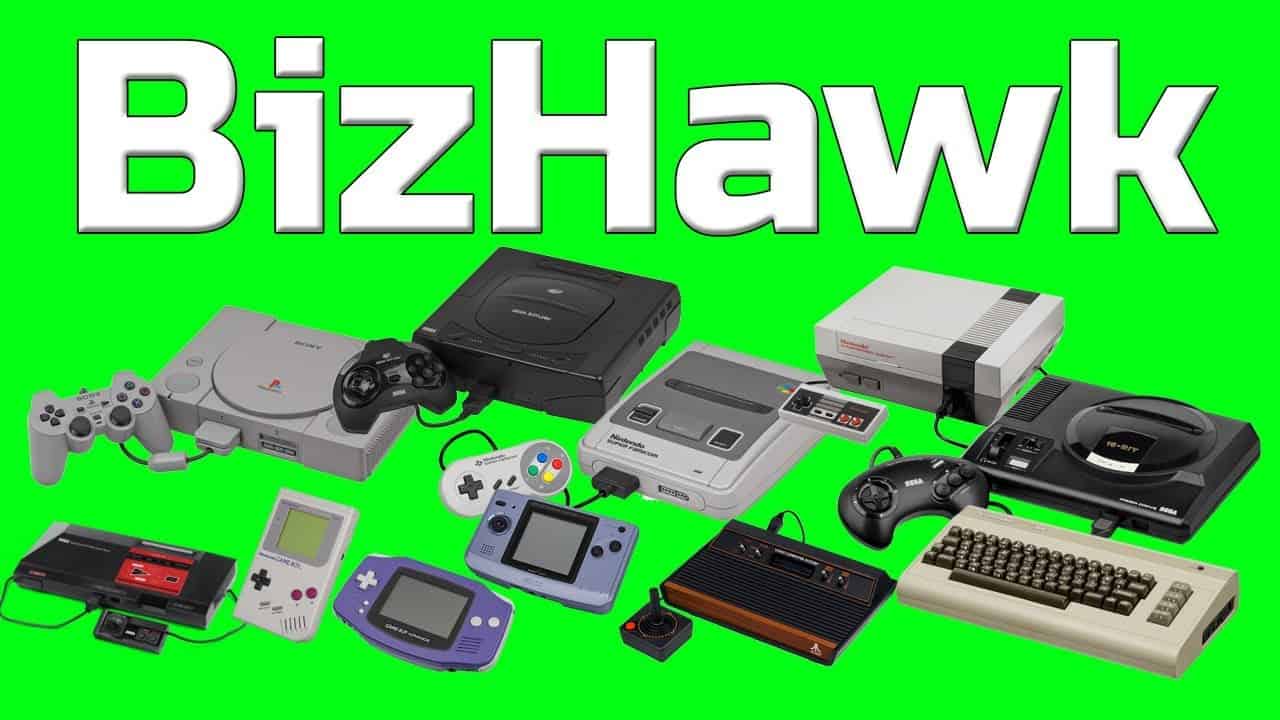 Designed explicitly for speed-runners, you can play GBA games on PC and finish them in no time.
BizHawk has Tool-Assisted-Speedruns(TAS), which is technically not a hack cheat. So you can finish the game without using unfair means. Many niche speed runner content creators rely on such tools to create clips and tutorials.
In addition, you can automate various recurring functions and key requirements. Use the Macro tool with a full dashboard to help you with automation. An editor is also available for advanced macros.
Backup status, slow motion and key mapping are available by default, and can be accessed from the configuration menu.
BizHawk's best features:
Advanced tool for the speed-runner.

User-friendly macro dashboard.

Dynamic menu of saved states.
7. Mednafen

Based on the source engine of the Mednafen command line emulator, this GBA emulator aims to let you play games without delay.
The open source Game Boy Advance emulator supports a wide range of platforms and is capable of running games from other older consoles.
You can play multiplayer GBA games online thanks to the Netplay support of this emulator. Host your own servers with passwords or join other players online.
For cheaters, supported standards include engines such as GameShark, ActionReplay and Codebreaker. Access one of them by using the Alt+C hot keys after the initial setup.
Here, the supported formats are the CUE sheets, the CloneCD « CCD/IMG/SUB » and the cdrdao « TOC » file.
The best features of Mednafen:
Wide range of supported cheat engines.

Online multiplayer game via Netplay.

Support for many consoles other than the GBA.
8. KiGB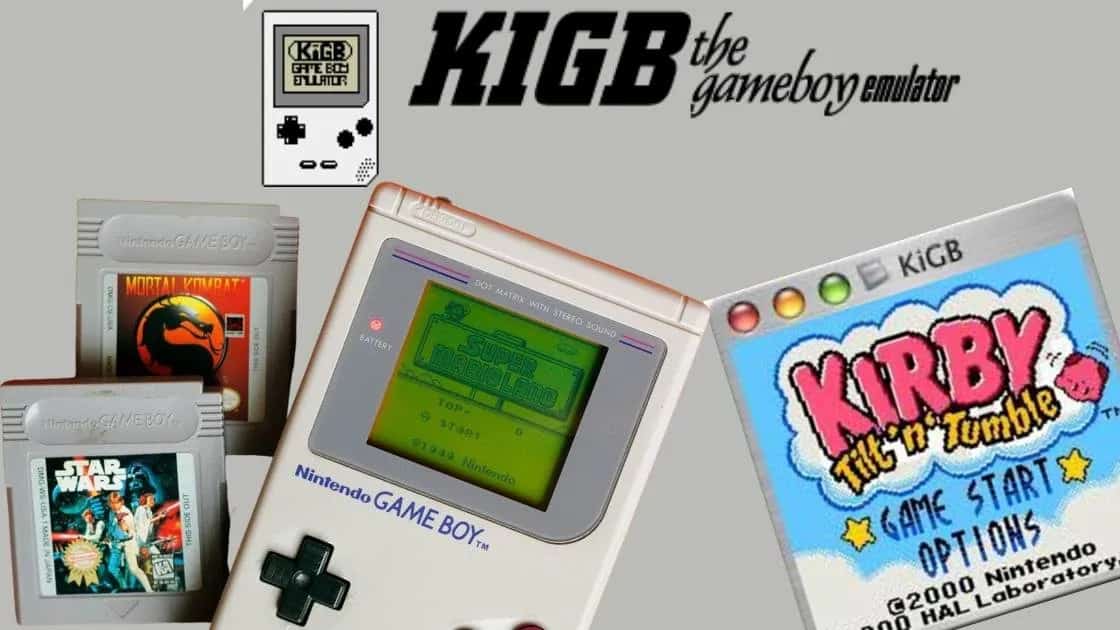 GBA emulation couldn't be easier than what KiGB has to offer. The general interface has an MSDOS look to it, everything being well defined and structured.
The free GBA emulator is available for Windows, Linux and Mac OS. It was initially available as a setup, but the latter also began to offer the zip, due to popular demand from fans.
In the area of aesthetics, KiGB offers a custom palette that allows menus to be displayed in different colors of the user's choice.
There are two themes: Ocean and Win95. The latter is much more fluid and accessible, in our experience.
As far as audio is concerned, 4 different channels are available at different frequencies. You can opt for stereo or speakers.
We don't expect any additional features from this DOS-based emulator, but it does offer Auto Fire, which does exactly what its name suggests. You can assign the atomic fire to the A and B buttons.
There are five shooting modes – slowest, slowest, normal, fast and fastest.
The controls can be experimented with the keyboard, the GB motion sensor and the joysticks.
The best features of KiGB:
Available on Windows, Mac OS and Linux.

Support for GB sensor and keys.

Automatic firing that can be assigned to two keys.
9. Higan

Higan, currently in development, allows you to play games on various consoles in addition to the Game Boy Advance.
For each ROM you import, the GBA emulator creates a copy of it in its directory called « Game Park ».
Before you can play GBA games, you must create a system. Basically, it's a matter of selecting the console from a long list, giving your system a name and pressing the create button.
After that, select the system and go to System > Launch. This will load the emulation engine for GBA.
The dashboard at the bottom will help you configure the video, audio and controller. There is also a setting to change the orientation of the screen.
That's not all, you can also define shortcut keys for different emulator functions from here.
We can scale the resolution up to 1280×960, which is nice, but there's always room for more – from 0 to 270 degrees.
Higan's best features:
A neat way to emulate GBA games.

Shortcut keys for each function of the emulator.

Support for many retro consoles.
10. RetroArch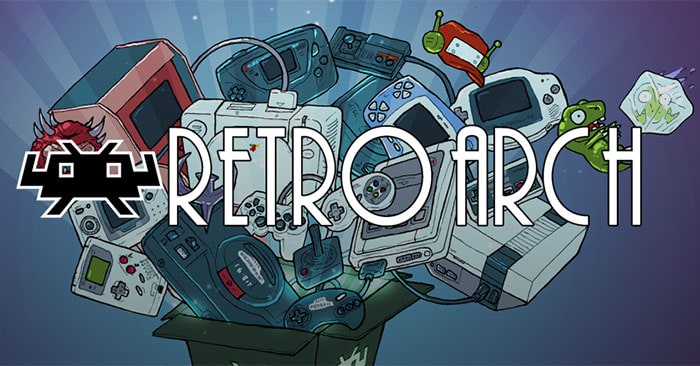 RetroArch supports a wide range of game consoles, including the GBA with cores.
The kernels are basically plugins for different consoles that allow RetroArch to run games from other consoles.
This versatile GBA emulator is based on the mGBA core to emulate Game Boy games. It is, in fact, the most stable kernel to run the games of the corresponding console.
RetroArch supports a wide variety of platforms. This ranges from computer operating systems to consoles of all kinds. They even launched the browser-based GBA emulator, where you just select the console and load your ROM to start playing.
Unlike other emulators that offer poor quality gameplay recordings, we have built-in FFmpeg for lossless video recording.
That was for recording, but when you want to stream directly online, RetroArch has advanced integration for Twitch and YouTube.
Stream directly from the GBA emulator without having to configure multiple programs to make it work.
As for Netplay, we have the option for multiplayer games via Netplay. Create lobbies that can appear in the lobby browser. You can also join others in their lobbies by playing the same game.
One feature we really liked is the automatic loading of the save state that detects the need when the game progress has reached a wall.
A new feature has been added, RetroAchievements. As the name suggests, it is an achievement tracking service that allows you to unlock trophies and medals.
The best features of RetroArch:
Conversion of the emulator to a portable form.

Full support for solar collectors and their emulation.

Play multiplayer games with other Dolphin users.
11. RascalBoy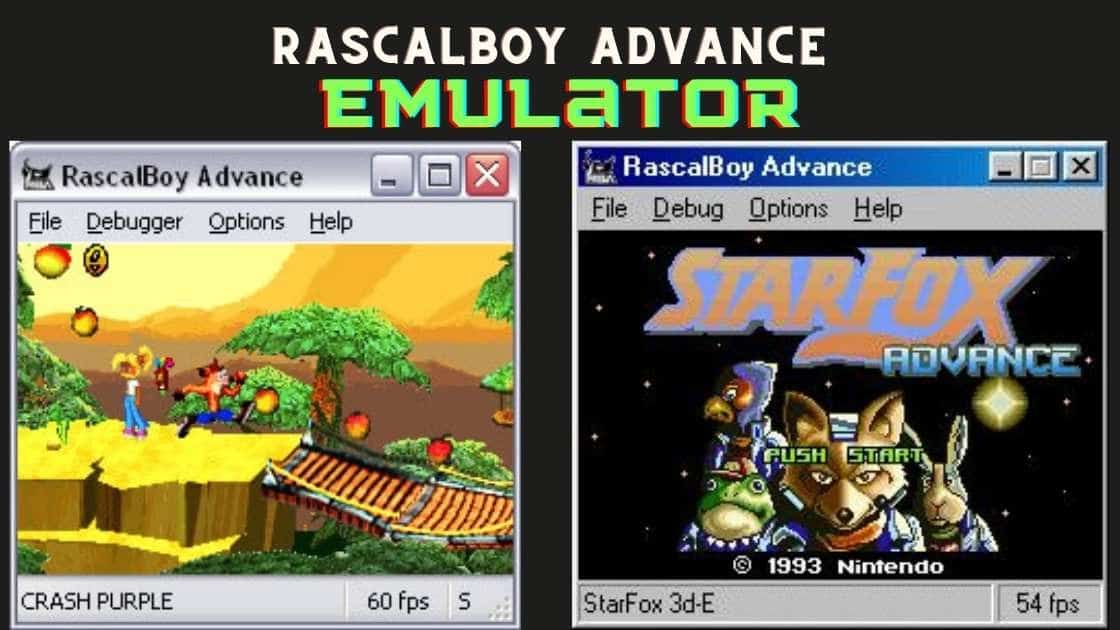 The latest GBA emulator for PC is RascalBoy, which does what it says. Nothing more and nothing less.
Some versions of Windows may have difficulties to make it work. Be sure to run the compatibility test to resolve any launch issues.
Something unique to start with, RascalBoy offers audio filters such as – Echo, SuperBass, and VUmeter.
We also have multiplayer, made possible by a plugin. It supports up to 4 players to play together locally.
Other emulators offer video recording, but here you can record sound only. This feature comes in handy when looking for background music for a game.
Finally, there is an option to load a list of cheats to use in the game.
The best features of RascalBoy:
Play locally with up to 4 friends

Advanced audio filter options

Recording of music and game sound
Best GBA Emulators for Android
Good news, you can also play Game Boy Advance games on your smartphone with the GBA emulator for Android.
12. GBA.emu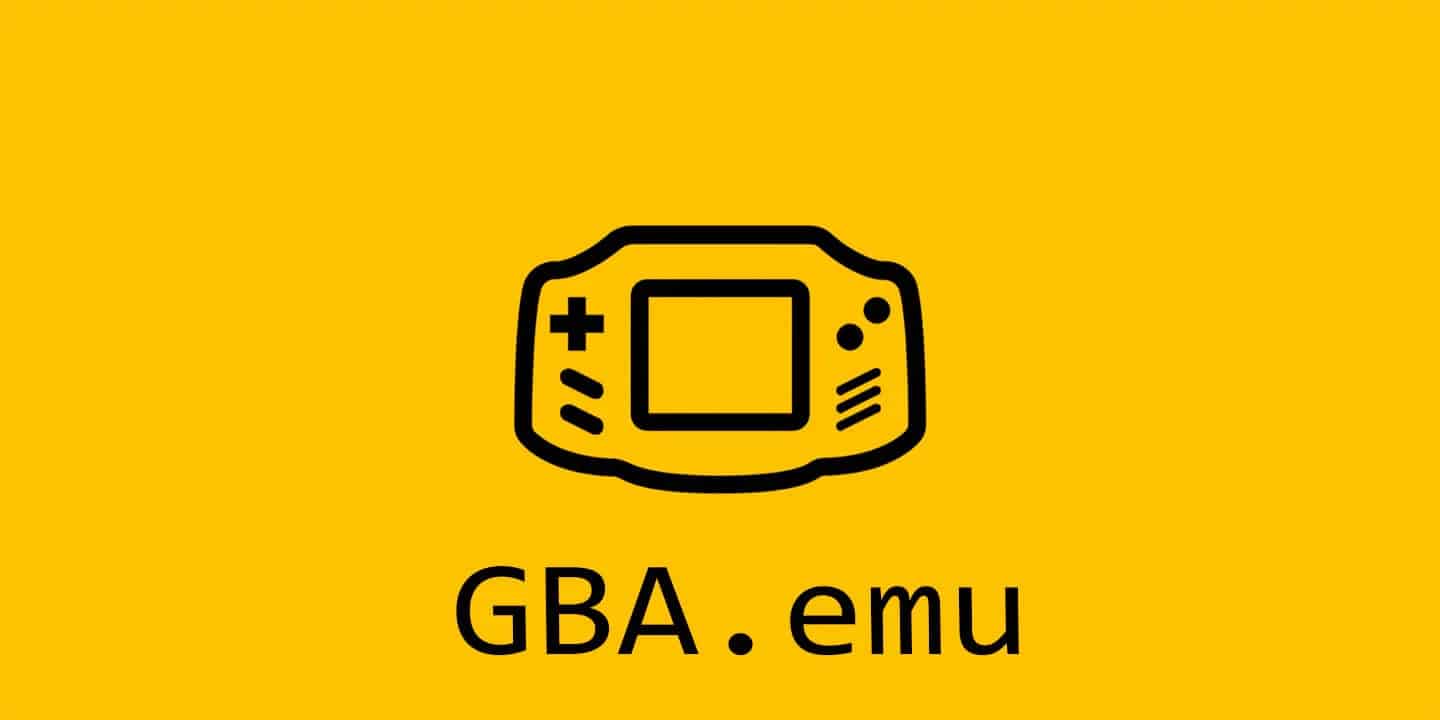 The first Gameboy advance emulator for Android on the list is GBA.emu. This feature-rich GBA emulator offers high-level BIOS emulation.
GBA.emu allows users to save and export the game progress and transfer it to the PC version of VBA-M.
Using GBA.emu, you can run any GBA ROM stored on your phone as ZIP, RAR or 7Z files and even as .gba files.
GBA.emu is one of the many GBA emulators for android that support cheat codes. Finally, the ability to save game progress anywhere is another interesting feature. It should be noted that GBA.emu is a paid GBA emulator that fully justifies its price.
The best features of GBA.emu:
Very well optimized.

Supports cheat codes.

Works in portrait and landscape orientation.
13. My Boy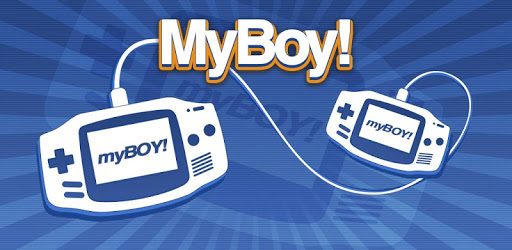 My Boy is another impressive GBA emulator for Android smartphone users. This free GBA emulator also has a high level BIOS emulation. My Boy allows users to use and customize the on-screen keyboard. This keyboard even includes shortcuts like load/save.
Using OpenGL rendering, My Boy offers visually appealing graphics. Like GBA.emu, My Boy also supports cheat codes.
The free version is perfect for playing GBA games, but the full version is completely ad-free, supports multi-line cheat codes and allows you to advance quickly through the game.
The best features of My Boy:
Ability to create game shortcuts on the home screen.

Support for external controllers.

Screen layout editor.
14. John GBA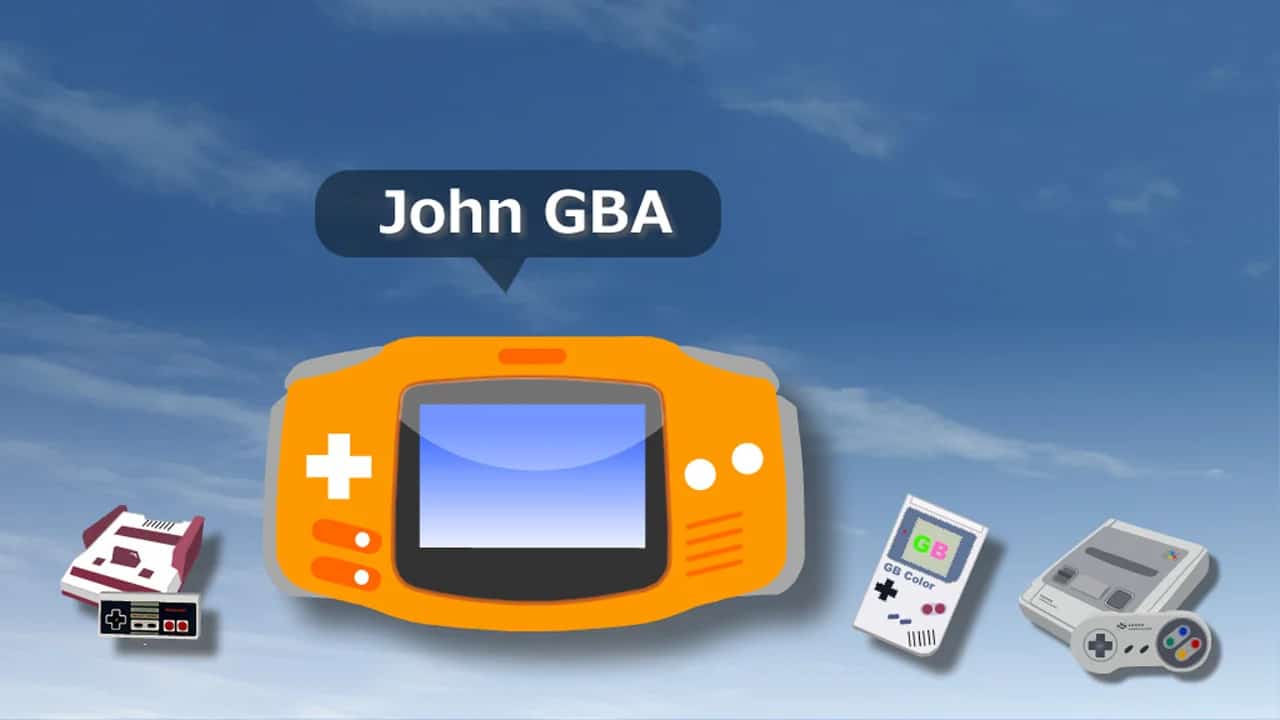 The next feature-rich emulator on the list is John GBA. This popular Android emulator runs on the original GBA engine and offers high quality graphics rendering.
John GBA emulator can slow down the gameplay up to X0.25 or fast forward it up to x16. Dropbox support is the next useful feature that preserves our progress in some games.
John GBA's on-screen controls can be rearranged and customized to the user's preferences. Overall, John GBA is an impressive emulator that does its job.
The best features of John GBA:
Support for zipped files.

Ability to take screenshots.

Support for Bluetooth and external controllers.
15. GBC.emu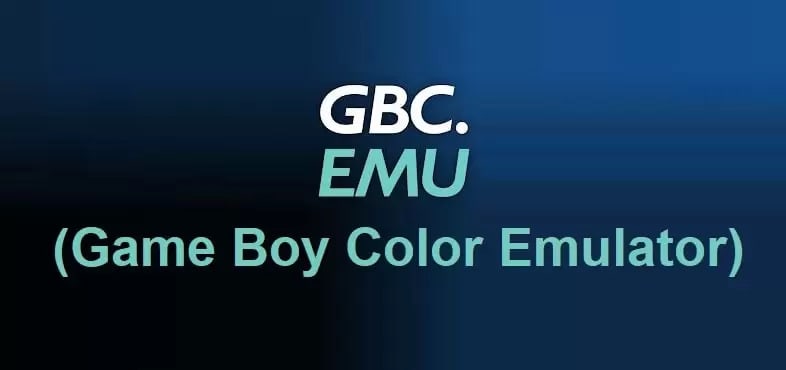 GBC.emu is one of the best GBA emulators for Android. As the name of this emulator suggests, it is dedicated to reading Game Boy Color ROMs.
GBC.emu allows users to configure the on-screen multi-touch controls according to their preferences. As with GBA.emu, you can use GBA ROMs available in ZIP, RAR, 7Z and .gb formats.
This reliable emulator is also cross-platform. Therefore, you can continue playing where you left off on your smartphone on your PC.
Best features of GBC.emu:
Works in both portrait and horizontal orientation

Support for backup memory and backup states

Cheat codes in Game Genie and GameShark
16. EmuBox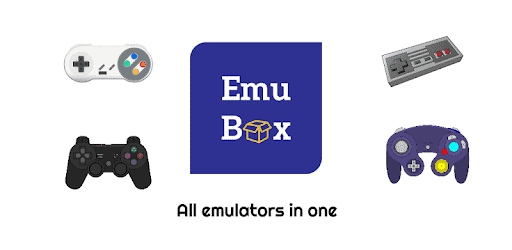 You can consider this one as the best GBA emulator for Android, decide for yourself if EmuBox fits your description of the best. Besides GBA games, EmuBox can run Nintendo DS, PlayStation, SNES, and Game Boy Color games.
Similar to other emulators on the list EmuBox also offers many clever features like cheat support, save and load states, and fast forward support.
EmuBox is a perfect all-in-one emulator that offers reliable performance and impressive stability.
The best features of EmuBox:
Well developed hardware user interface

20 backup slots for each ROM

Ability to take screenshots of the game.
Conclusion
So here are some of the best GBA emulators for Windows PC and Android smartphones. Share any other personal recommendations in the comments section below.