After the Hi-Fi Rush test, we wondered where to turn. A few days ago, there was a lot of noise about the arrival of a new Tomb Raider game. Of course, a game of such a license, it does not go unnoticed, but this is not a canon episode. No, it's a mobile rogue-like game that is also available on the streaming platform, Netflix. So, what is this Tomb Raider Reloaded worth? This is what we will try to determine in this test!
A successful art direction and a consistent bestiary for Tomb Raider Reloaded
The first thing we can say about this Tomb Raider Reloaded is that it has a graphic direction that will not leave you unmoved. We remain on mobile game, but we see immediately the paste of the game and the least we can say is that it works. The scenery is quite varied, and each level has its own specific identity.
Because yes, in each level, you will have the right to your batch of specific enemies. These usually have a theme related to the place like ice, fire or poison. So, we have certainly variations of the same enemy at times. But we are still regularly entitled to the introduction of new enemies. Of course, such a large bestiary is already a good first point for Tomb Raider Reloaded.
Simple but effective gameplay
In order to magnify this environment, we looked for simplicity in the gameplay of Emerald City. Indeed, Lara shoots automatically from the moment you stop moving. You will have to alternate between moving to escape the enemies and stopping to shoot them.
As you play, you will learn to kiting in Tomb Raider Reloaded. That is to say, small rapid movements alternated with short pauses. This way, you maximize your damage while moving. In the end, we will regret that Lara is sometimes a bit inaccurate in her choice of target because of the automation of the shots.
As for the general structure of Tombe Raider Reloaded, you will have levels that will be made up (30 on average). Each stage corresponds to a room that you must clear of enemies in order to advance to the next. These parts are procedurally generated, even if there is always a bestiary linked to the level. But sometimes you will have special pieces. Some of them will ask you to solve a simple puzzle within a given time, while getting rid of enemies, or to face a unique but powerful boss.
In addition, you will also have rooms where you can meet known characters from the license. You will have for example Anaya will offer you to heal yourself of 40% of your HP or to take a passive bonus. You will also have Winston who offers you a bonus for watching an ad or Von Croy who asks you to sacrifice 20% of your current HP for a passive bonus.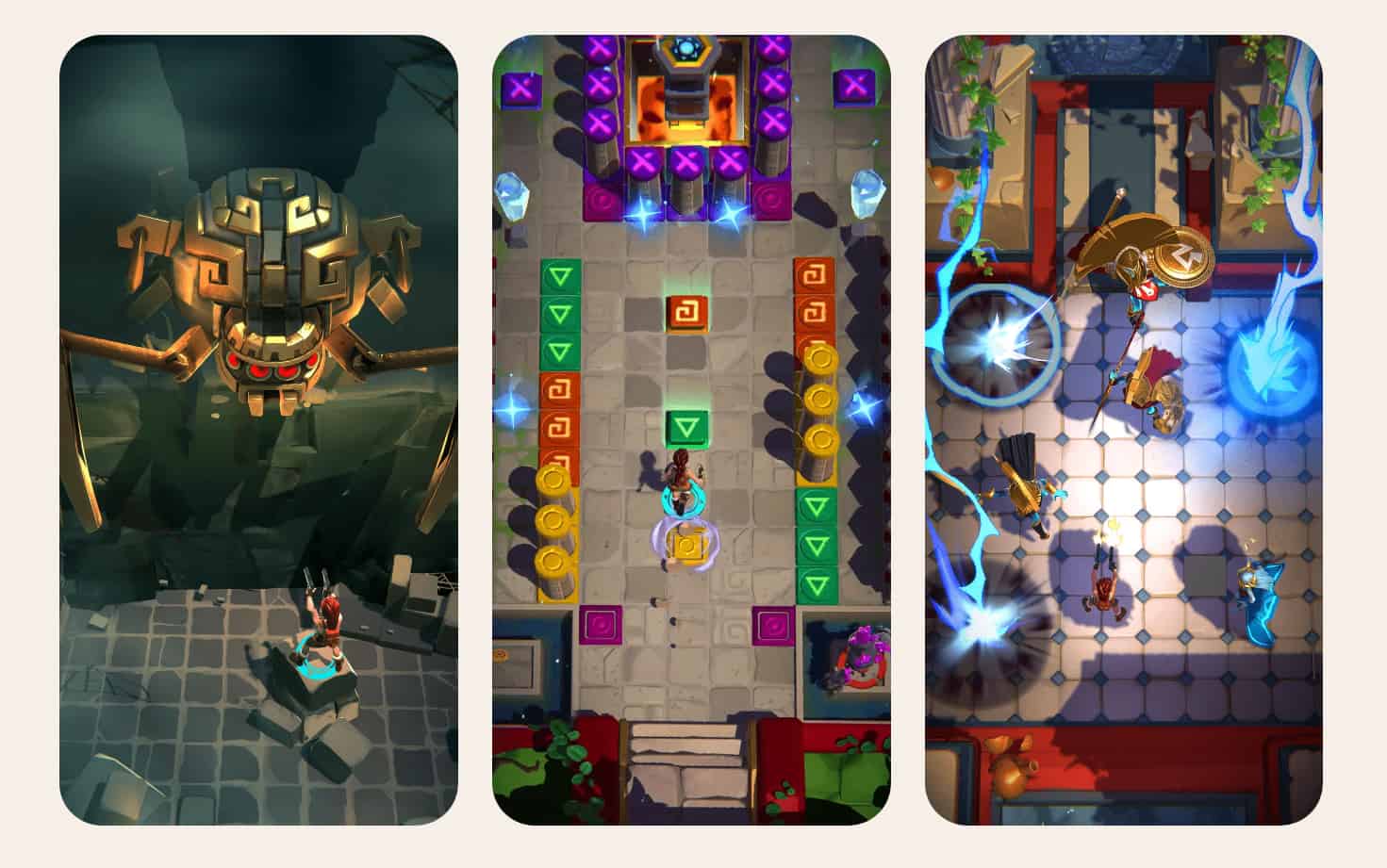 Tomb Raider Reloaded, a game with energy
We're now going to get to the subject that's been bothering us about Tomb Raider Reloaded, that of its monetization. Because yes, if we did not specify it until now, the game is free. However, there are bound to be microtransaction mechanics to bring in money. As is often the case, the question is whether these will undermine the game .
When I saw that Tomb Raider Reloaded was a game with an energy system that recharges gradually, I was afraid. I've known enough mobile games that are generous with energy at the beginning of the game before restricting themselves greatly and forcing you to short play sessions if you don't want to pull out the bank card.
Well, this is not the case here! Indeed, we have indeed little energy, but the runs that we will make on a level are rather long. It depends on the level, but allow 15 to 30 minutes per run. Therefore, if you can't make unlimited sessions on Tomb Raider Reloaded, you can still have nice sessions in terms of duration.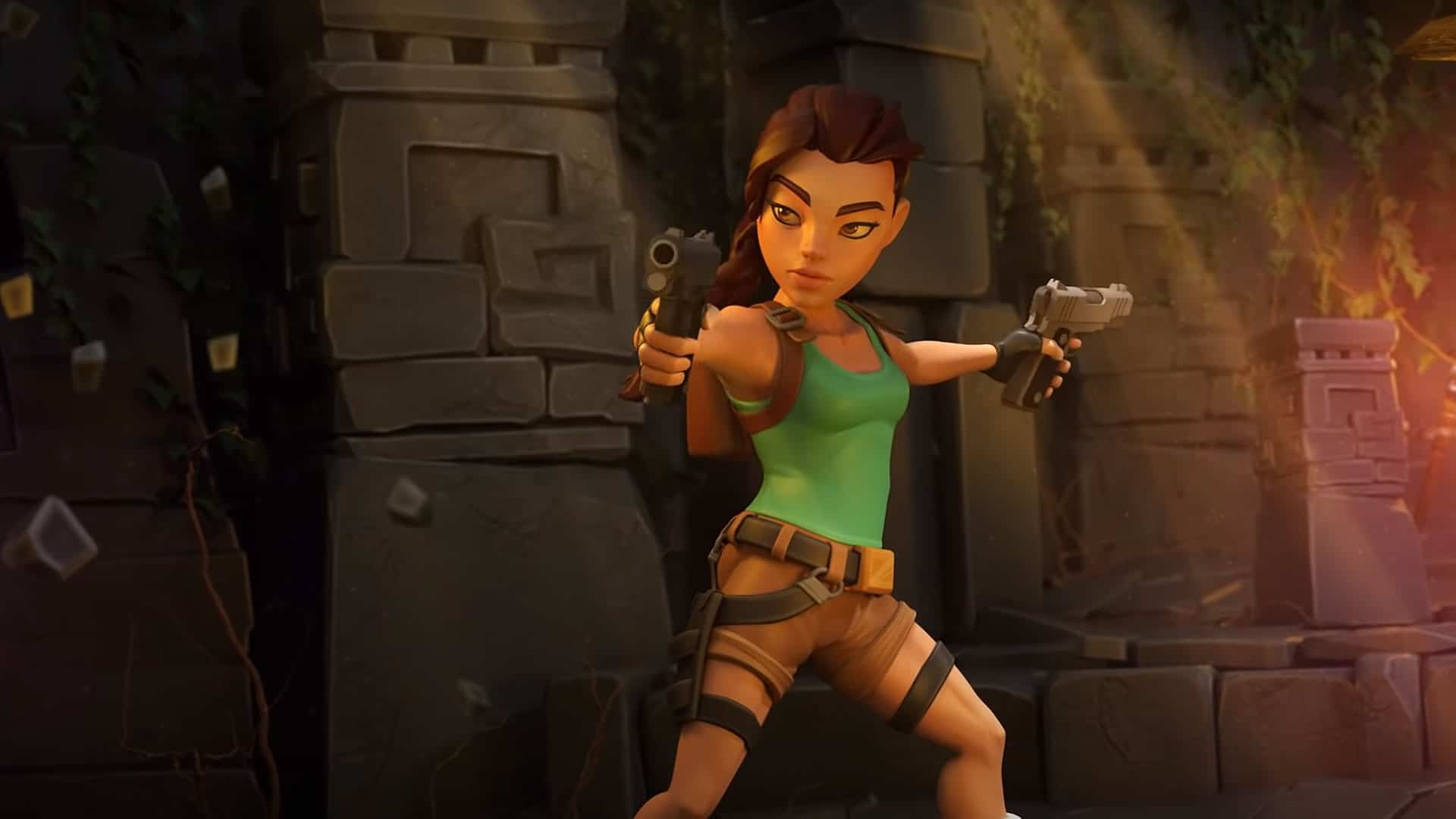 Let's talk microtransactions
But as you can imagine, energy is not the only way to make players pay. The nerve of the war on this subject is going to be the equipment. You can level it up and make it more rare, but it takes a long time and you have to farm resources (whose drop is sometimes random). However, at certain moments, we feel that the game clearly puts us in front of a wall requiring us to have more equipment .
You find yourself invaded by enemies that are impossible to avoid if you don't have enough damage to eliminate them quickly. The idea is clearly to gently push you towards the purchase of premium currency. Speaking of premium currency, you'll have the opportunity to get some for free at the beginning of the game, but as is often the case, earnings become scarce as you progress and Tomb Raider Reloaded is no exception to the rule.
However, it should be noted that this is not a pay to win game. You can get everything by playing, it's just slower. Also, the fact that there is no multiplayer element means that even with slower progress, you won't have the frustration of being slaughtered by players who have put their hands in their pockets.
The Review
Tomb Raider Reloaded
So, what to think of this Tomb Raider Reloaded? Well, Emerald City did a pretty convincing job. The game mechanics are simple, but efficient. The only drawback is the smicrotransctions for which the progression will be slowed down at several moments.
PROS
A successful atmosphere
Simple but effective gameplay
A consistent bestiary
The traps, bonus rooms and puzzles pace the game well
The possibility to have good game sessions
CONS
Ads a bit intrusive at times
A wall of diffulty at times to force players to pay
Lara's automatic aiming is sometimes not very accurate
Making your equipment go up requires resources whose drop is random
Review Breakdown
Gameplay

0%

Graphics

0%

Soundtrack

0%

Microtransaction impact

0%