It's not easy to follow a Hogwarts Legacy that took everything in its path! However, this is the magnitude of the task that awaited Atomic Heart. So, did the game live up to it? This is what we propose you to discover in this test. This last one was made with the Game Pass version of the game, on an Xbox One.
Atomic Heart plunges us into a singular world
As soon as you enter Atomic Heart, you will be immersed in a world of your own. Summarizing the history quickly, the USSR did not collapse as a result of the Cold War. On the contrary, it is more powerful than ever, especially through its technological advance. It exports robots all over the world, but a hack that makes them aggressive could ruin everything!
You are P-3, a special agent and your goal is simple, solve this problem quickly before it gets out. The least we can say is that in terms of general atmosphere, it is a success! Between the design of the buildings which is very convincing and the sound atmosphere, we quickly adhere to the universe proposed by Atomic Heart. The introduction, although a little soft, also contributes greatly.
We are taken for a ride on a platform in the middle of a party and I must tell you, it is very beautiful (except on old gen, but we'll talk about that later). Moreover, from an audio point of view, the soundtrack is just as inspired and immerses us in this Soviet universe. It's simple, we let ourselves be carried into this world. Except that technical problems quickly ruin the experience.
Poor performance on old gen
Because if this atmosphere is nice, it is quickly spoiled on old-gen by clearly disappointing performances. If on newer consoles the rendering is nice, on Xbox One for example, it's not very good. On top of that, the game often suffers from framerate drops that make some actions very complicated to perform.
This doesn't seem to be the case on newer consoles. But as often, if we understand that the games are developed more specifically for the new generations, there is a minimum to respect anyway! Unfortunately, Atomic Heart doesn't really keep its promises on this side and it's too much of an impact on the gameplay to ignore it! We let you judge with the comparative video of the different versions below.
Moreover, we can mention the numerous bugs that undermine Atomic Heart. These are omnipresent and have even prevented some players from getting past the game's intro! Just like the problems with the old gen, these bugs greatly impact the game experience. Maybe they will be solved quickly, but for the moment, it's hard to pass by.
Atomic Heart: a certain rigidity and a very uneven pace
As for the inspirations of Atomic Heart, it is impossible not to mention Bioshock! Indeed, if you have already played the games of this license you will not be lost. Overall, the game system works quite well, especially in terms of powers and weapons that you can build and improve during your game.
However, one cannot help but find a certain rigidity in the gameplay of Atomic Heart. This is even more true when the game takes us into more platform-oriented phases that are clearly not enjoyable. On the other hand, we appreciated the puzzle phases which are quite nice and varied on the whole.
Besides the gameplay, it is the overall rhythm of the game that is rigid. We alternate between rhythmic phases with a lot of action and other empty and long phases. This is particularly the case of the open world which is not very interesting. We can also mention the loot with dozens of drawers to open. So, yes, there is an option to quickly open multiple drawers, but why multiply them?
We can also dwell on a sequence where you have to find a train biller. It forces you to go back and forth with rather uninteresting dialogues, all for not much in the end. These are two examples of the choices that slow down Atomic Heart and make the gameplay feel heavy.
Often intrusive dialogues
Another point that may put some people off is the dialogues. Indeed, a few weeks ago, Forspoken was released and one of the main criticisms was the dialogues between Frey and his bracelet. Well, you can expect the same thing on Atomic Heart between your P-3 character and your Char-les glove.
There are hours and hours of discussions that are overall quite uninteresting, except with a few interesting characters like Granny Zina. How can we not mention Nora, a station that allows us to make or improve our powers and equipment? This one has been pirated and the first sequences with it look more like a hentai movie than anything else.
Some will appreciate, but on our side, we could not help but find it heavy, at least. Heavy also is the menu of improvement of Nora whose ergonomics is not the strong point. Globally, if the basic scenaristic promise of Atomic Heart is quite nice, we are finally quite disappointed with a scenario that is quite conventional. It was also quite difficult to get attached to the main character of P-3.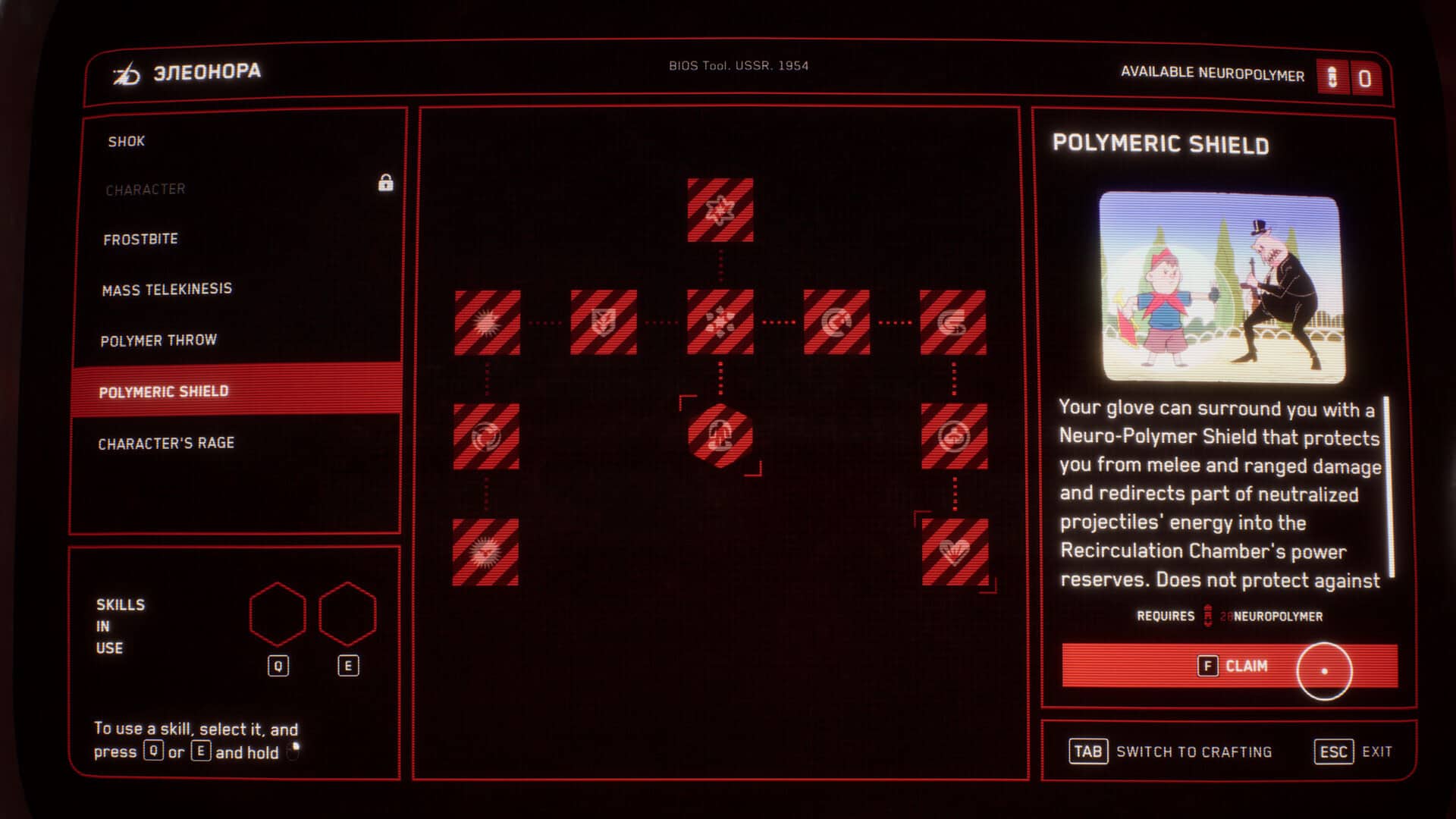 The Review
Atomic Heart
So, should we throw everything away from this Atomic Heart? Well, the answer is obviously no. The game has a nice atmosphere and it is globally more than correct. However, we can't help but be disappointed considering the promises we were made. It's a very decent game, but it's not sure that it will become a reference like Bioshock was, a license that it clearly aspired to compete with.
PROS
A flawless soundtrack
Puzzles that work well
A well-integrated RPG aspect
CONS
Poor next-gen optimization
A feeling of rigidity
A forgettable Open World
Cumbersome dialogue
Too many bugs!
Review Breakdown
Gameplay

0%

Scenario

0%

Graphics

0%

Soundtrack

0%

Optimization

0%